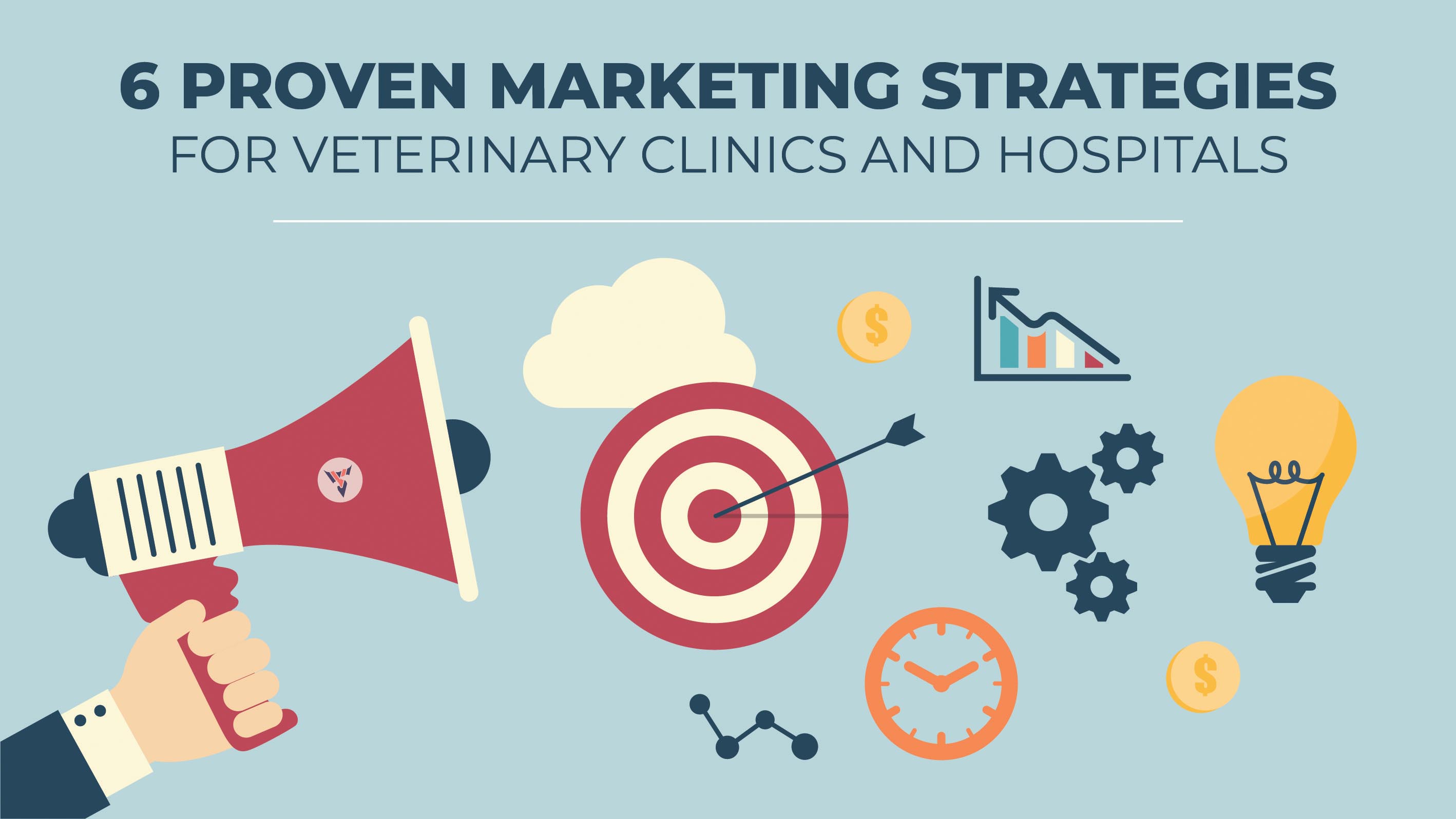 11 February 2019
6 Proven marketing strategies for veterinary clinics and hospitals
---
From a pure business perspective, veterinary clinics and hospitals are as competitive as any other business. Competition is cut-throat. Hence the right marketing, right positioning is very important for your business. That takes us to the fact that marketing is an inevitable activity which one will have to engage in. However, having said that, marketing does not come cheap, it is extremely cost intensive and hence the return on investment for marketing activities is a crucial metric which should be measured. In this blog, we intend to bring to you some of the effective marketing strategies that will help veterinary clinics and hospitals to grow.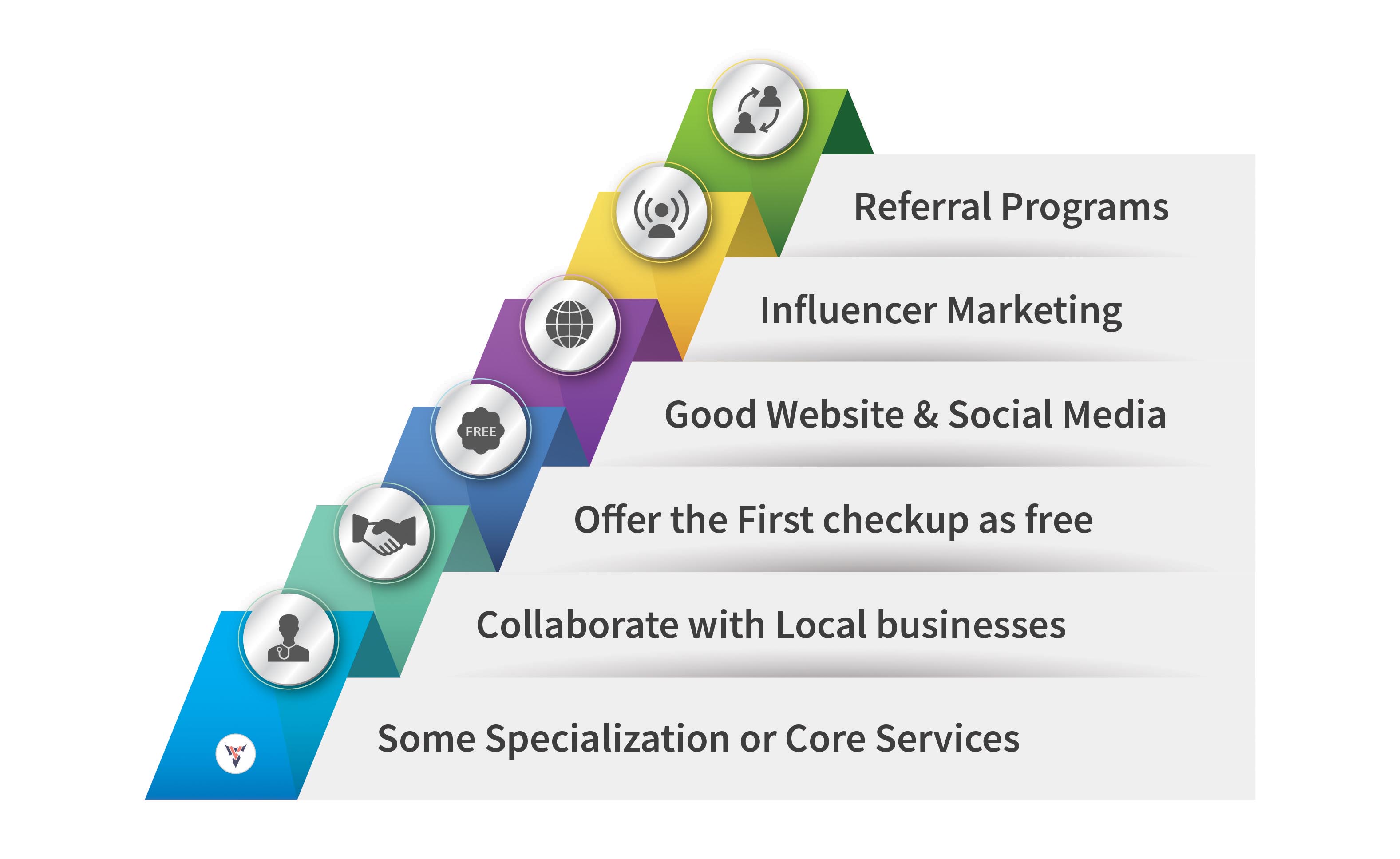 #1 Offer the First checkup as free (ROI=650%)
Freemium pricing model that has gained popularity in recent times . The basic idea is to offer the first few services for free to win the customer. And then make up for the cost incurred during the future/further services offered. If you are not aware about the Freemium strategy, check out how Joshua kickstarted his lemonade stand by giving the first lemonade for Free. Offering the first checkup for free is a tactic offered by many clinics and hospitals. Pet owners are very careful about their pets. They do not want to risk anything related to them, so if they already have a fixed veterinary, the chances that they will switch to someone else are not very high. This first free service, will enable them to give at least a try to your service since it does not involve any cost implication and if you are good, the chances of them switching will increase.
This will build the required initial trust to enable people to switch.
At the same time, this also empowers you to showcase what you have as a practice, it could be the medical acumen you possess, the state of the art facility you have put, the excellent team you have hired. All of them will go for waste if there are not enough takers. First service free is a good idea to give you early adopters some of whom will become regular customers.
#2 Referral Programs (ROI=350%)
In today's context where competition is cut-throat, you do not acquire a user but you acquire a transaction. Also, at the same time, multiplication of users is equally vital as the acquisition. Referral programs are a great source of user multiplication, just offer the referee a discount on any successful reference and you will get a new user and a repeat user both
#3 Good Website and Social Media (ROI=95%)
A Good website is your face if someone is thinking to avail your service. An absence of a good website which is easy and provides good information can force uses to bounce off and probably lose forever. Social media needs no introduction and has proved its relevance to modern day businesses with successful case studies. Social platforms help you connect with your customers, increase awareness about your brand, and boost your leads and sales. With more than three billion people around the world using social media every month, it's not just a passing trend.
As a veterinary practice or clinic, it is imperative for you to manage your social media presence well. Come out with a strategy, follow the same to increase your reach and sales both.
#4 Influencer Marketing (ROI=72%)
Customers have an association factor with celebrities, that is why advertisements work. Having a celebrity advertise for you is very good but that can cost you a fortune, the latest trend to reap the benefit of association without incurring much cost is influencer marketing. Your target audience will trust a friend's recommendation over something a brand is trying to sell to them. Influencers are removed from traditional marketing. They are the trusted partners of their community. Hence it's more credible and organic when they recommend a product or service. Using an influencer for your veterinary clinic can prove to be very helpful in terms of increasing your reach
#5 Some Specialization or Core Services (ROI=n/a)
Some people might be of a different view that this is not exactly marketing, but having a niche or core service will not only position you well among your competitors but also help you market your veterinary services better.
Such services have the potential to become your face in the market, your niche will become the reason why people will come to your practice and once a customer reaches your door it is on you to cross-sell, upsell or promote other services to increase the ticket size from the customer or make them a regular one
#6 Collaborate with Local businesses (ROI=n/a)
It is a hard reality that no one can survive alone in businesses. We need customers, suppliers to just operate. However, one of the most ignored aspects of the player in running a business is the ecosystem. The ecosystem is underrated and competition is overrated. The ecosystem in which your clinic operates is extremely useful if used in the right way. Collaborate with medical shops, the popular eatery in the neighbourhood, the most visited book store to promote your practice. Your collaboration could be as basic as putting up a poster or offering discounted services to the people who are referred by the ecosystem. The scope of collaboration is huge, just choose the right member and remember, there should be something for both parties.
In totality, marketing your business which in this case is a veterinary clinic is very important and an activity which cannot be done away with. However, each dollar needs to be spent wisely and its impact on actual sales needs to be monitored well. Above mentioned are some of the cost-effective marketing strategies which you can deploy for your clinic and boost your service sales.
Get 30 Days FREE Trial
No Credit Cards Required. Sign up Now!!!