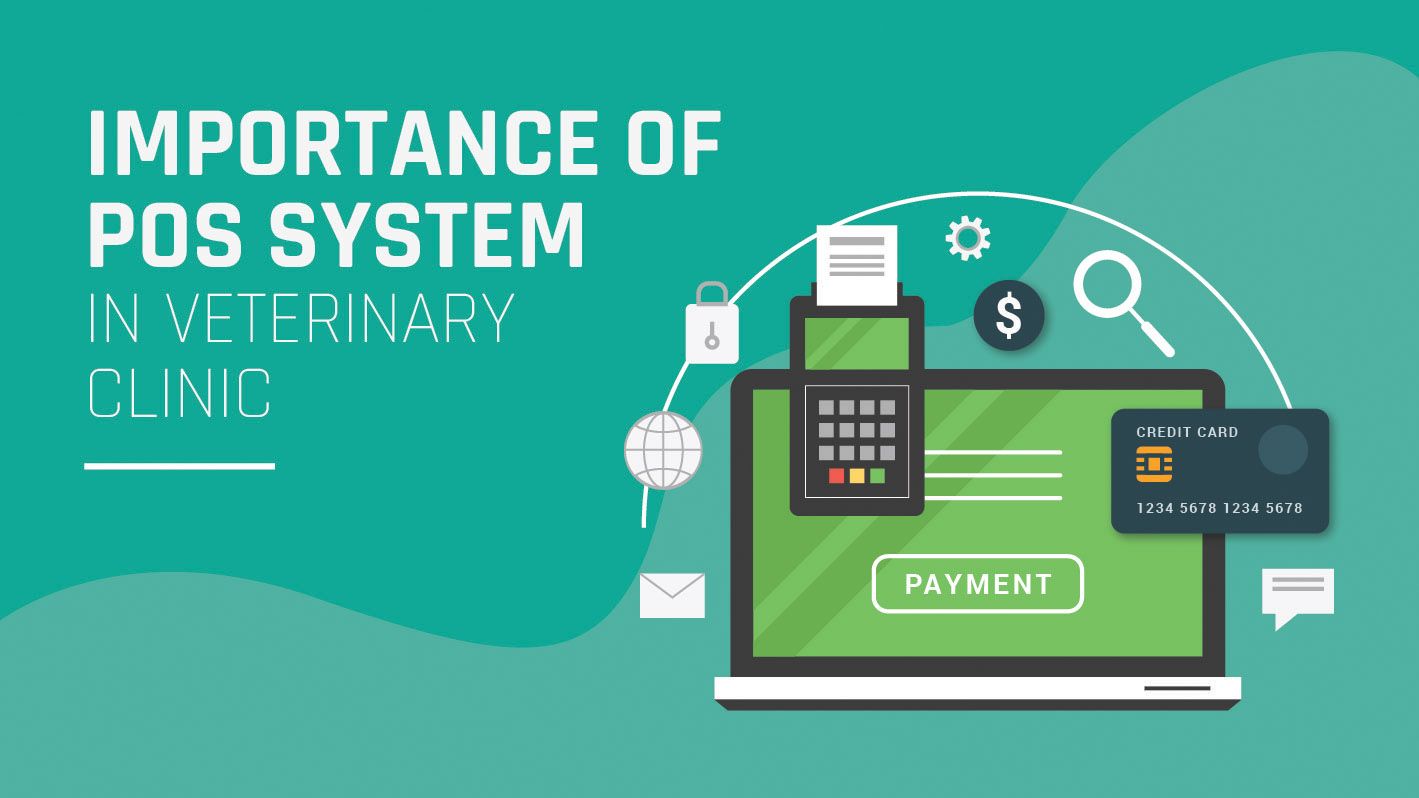 07 March 2019
Why is it crucial to install the POS system in your Veterinary Clinic?
---
Dr. Valerie has been my longtime friend, we studied together in school. She started her animal clinic 2 years back in our neighborhood, I was very happy. Finally, I had found a friendly face for Buddy - my Pug. Last Friday I visited Dr. Valerie's animal clinic to vaccinate Buddy. After the procedure was done, I went near the reception to check out. Bella, the receptionist made an invoice for the services used and it took her at least 5 minutes to create the invoice. I gave her my credit card and she entered the invoice value in the payment terminal. By the time I checked out, it had been 10 minutes already. I couldn't resist myself so I asked Valerie, why there is no POS in your clinic?
What is a POS?
POS or point-of-sale system is the platform where your customer makes the payment for the goods purchased or services used from your business. Typically a POS comes as a set of hardware and software that work together to accept payment from the customer in multiple modes, i.e. Cash, Cards, Digital Wallets etc. Here are the different components of a POS:
1. Invoice Screen:Here the transaction value is shown and you can add or remove the items from the invoice. After the invoice is made, it sends the transaction value to the payment gateway.
2. Barcode Scanner:This helps the cashier to add to goods purchased in the invoice by scanning the barcode on the good.
3. Card reader or Payment terminal:This is where the customer swipes his/her card to make the payment.
4. Printer:Prints the invoice and the receipt.
Installation of POS Systems at Veterinary Clinics
Each and every veterinary clinic needs an extremely well-organized system for managing its payments. It has been observed amongst many veterinary clinics that there is a need to have a computerized point-of-sale system that lets them track their products and manage their usage in a more effective manner. Having a point-of-sale system in place lets you focus on your core clinic related activities instead of wasting time on complex billing process. Installation of POS in your Practice Management System (PMS) will help you in:
Running daily reports
Identifying the exact quantity of the amount ordered
Controlling cost increases from the suppliers
Not just this, there are several other ways in which a point-of-sale system gives your veterinary clinic or hospital a competitive advantage.
Benefits of incorporating POS Systems at your Veterinary Clinic
Preparation of patient bills is often a tedious task. It is not only time-consuming but requires a lot of manual labor as well. In order to provide veterinary clinics the leverage of saving time and resources in doing so, computerized applications have made the job a lot easier. Here are the advantages of installing a POS system at your veterinary clinic: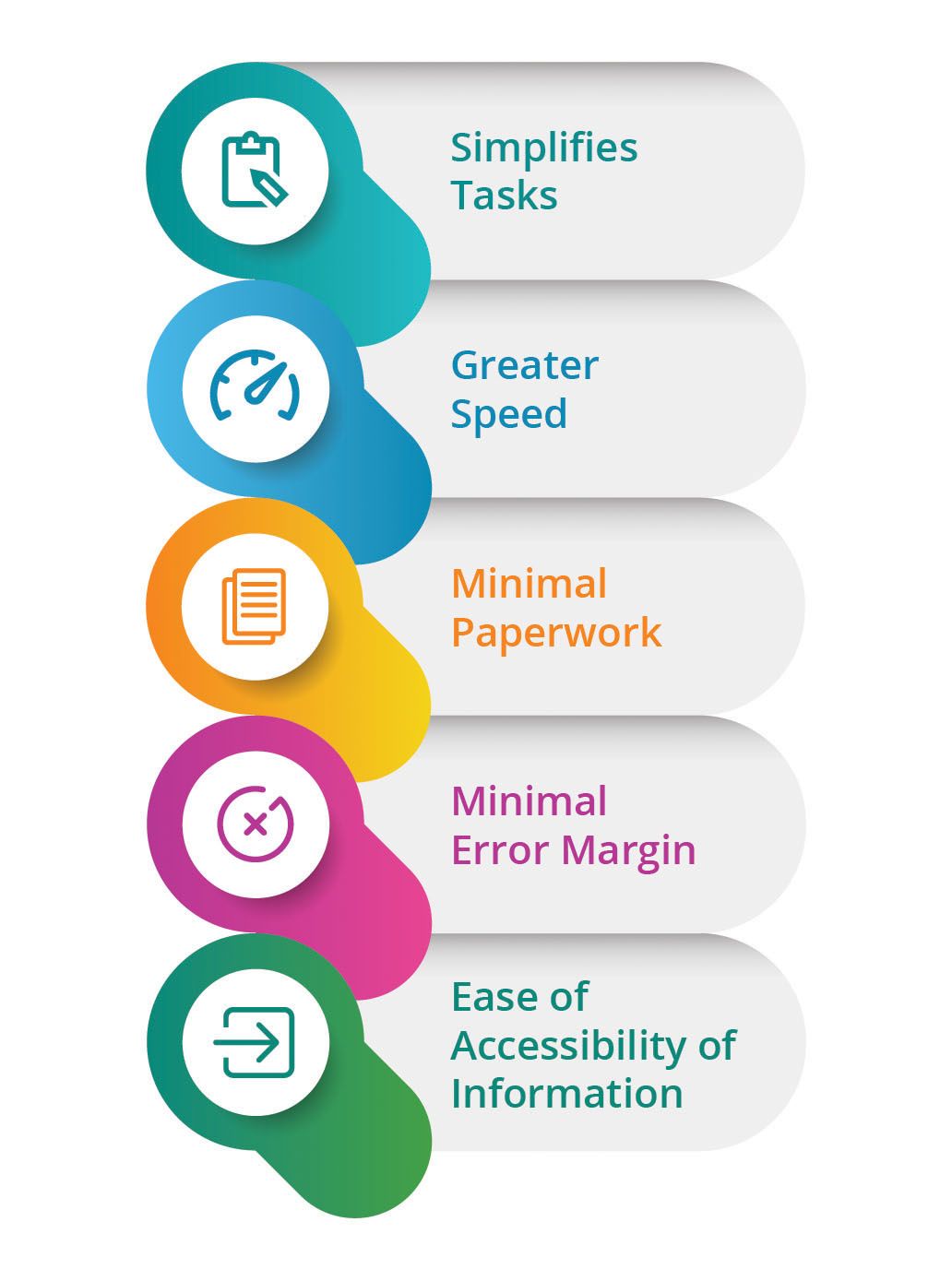 #1 Simplifies Tasks
Your billing will take up a lot of time if your hospital is relatively bigger than the rest. If you wish to save upon this time and the invest the same somewhere else, veterinary POS systems are best suited for you. They make the entire process make simpler and faster, thereby giving you better returns on investment.
#2 Greater Speed
In order to find past information of patients from the database during billing procedures, an automation process of any kind is required. The need of the hour, in this case, is the incorporation of systems which pulls this information from the database faster. Installing a POS system at your veterinary clinic can prove to be highly advantageous in this case.
#3 Minimal Paperwork
The greatest advantage offered by a point-of-sale system at your veterinary clinic is that it eliminates the need for manual paperwork. In case of such computerized systems, almost all the important information is stored in a cloud or database. The need for storing files filled with patient information is eliminated in this case. It saves both space and manual labor.
#4 Minimal Error Margin
One of the biggest problem faced by several veterinary clinics is the loss of money due to incorrect billing. Point-of-sale systems at veterinary clinics ensure that this is reduced to nil.
#5 Ease of Accessibility of Information
If your veterinary clinic has branches at more than one place in the country, it can often be difficult to access the information stored in one specific location at the other. With a POS system, it can be ensured that this no longer remains the case as information is stored in clouds here.
POS Systems find a place for itself in almost all business related to service and selling. They are used in the field of healthcare to a great extent as well. Processing monetary transactions, allocating and booking facilities, keeping customer records and tracking goods and services have all been made easier because of point-of-sale systems.
VETPort gives sophisticated POS platform that has been designed especially for veterinary clinics. VETport integrates with multiple the payment gateways and terminal providers like Payment Express, Open Edge, Paragon Payments, Direct Connect, Gravity Payments etc. It makes sure that all clinic excels when it comes to all the billing related tasks. The system supports all kinds of payment methods like debit cards, credit cards, cash, and cheques.
Streamline your practice with VETport
Sign up Now!!!