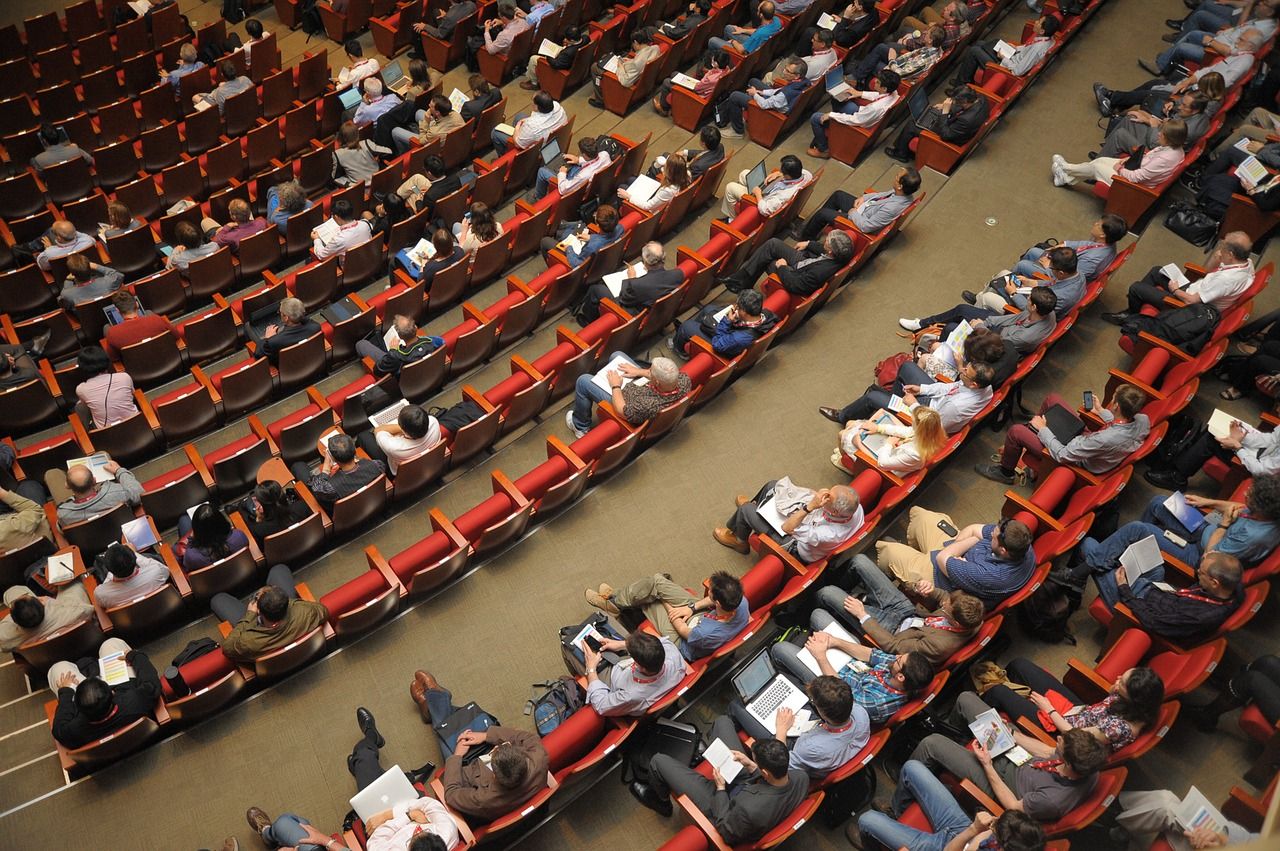 25 July 2019
VETport To Participate in the 17th WSAVA Continuing Education Program, India
---
Veterinary medicine is witnessing advancements in leaps and bounds, making it imperative for veterinary practitioners and caregivers to stay abreast of these changes from time to time. Symposiums, conferences, and seminars conducted in this regard equip practicing vets, students, clinics, hospitals, as well as other industry players with the latest knowledge and know-how, thereby advancing the health and welfare of pet animals and raising standards of veterinary care around the world. The 10th National Symposium on Companion Animal Practice and the 17th World Small Animal Veterinary Association (WSAVA) Continuing Education (CE) Program is one such event being conducted from 23rd to 25th November 2018 at Ramoji Film City, Hyderabad, Telangana, India. As VETport joins the program in the capacity of an industry player, here's more to know about the event and how we're involved.
About the event
The annual conference brings together veterinarians and industry members to sharpen veterinary knowledge through the symposium and continuing education program. The event, through the years, has helped in developing healthy relationships, promoting a cooperative approach, and forging strong associations among participants, members, and players in the veterinary industry. The event is also aimed at providing educational resources to professional members while connecting solution providers with practitioners, thereby improving the care offered to companion animals and at the same time, inspiring future generations to foray into this profession.
This three-day event from 23rd to 25th Nov 2018 will include presentations by two guest speakers as follows:
Dr. Mike Petty, DVM, on 'Pain Management in Companion Animal Practice'
Dr. Michael Petty, DVM, is the author of Dr. Petty's Pain Relief for Dogs: The Complete Medical and Integrative Guide to Treating Pain (Countryman Press, February 2016). A veterinarian, certified veterinary pain management expert, acupuncturist, and the owner of the Arbor Pointe Veterinary Hospital and the Animal Pain Center in Canton, Dr. Petty has devoted his professional life to the care and well-being of animals. He is also a frequent speaker at national and international veterinary conferences and serves in an advisory capacity to several pharmaceutical companies on topics of pain management.
Clifford (Kip) Berry is a courtesy professor of radiology in the Department of Small Animal Clinical Science at the University of Florida. He currently works as a staff radiologist in a private specialty practice in Raleigh, NC. Dr. Berry's research interests include clinical studies in diagnostic imaging particularly related to the thorax, use of animal models for human disease with emphasis on early diagnosis and noninvasive technologies for the diagnosis of disease processes, and the evaluation of novel approaches for the advancement of diagnostic imaging in the clinical and research setting with veterinary and human applications.
The organizers and hosts
The symposium and continuing education program are being hosted by the Federation of Small Animal Practitioners Association of India (FSAPAI) along with the Pet Practitioners Association of Twin City (Hyderabad and Secunderabad). FSAPAI represents India to the World Small Animal Veterinary Association (WSAVA). WSAVA is an organization whose membership comprises 105 companion animal veterinary associations representing more than 200,000 individual veterinarians from all over the world. The Indian federation comprises the following regional associations/members.
>>Pet Practitioners Association of Mumbai (PPAM)
>>Small Animal Practitioners Association of Chennai (SAPAC)
>>Goa Veterinary Association
>>Pet Practitioners Association of Karnataka (PPAK)
>>Small Animal Veterinary Association of Delhi (SAVA)
>>Small Animal Clinicians Association (SACA), Chandigarh
>>Pet Practitioners Association of Twin City (PPAT), Hyderabad and Secunderabad
VETport for Indian veterinarians
VETport's cloud-based software (PMS) helps simplify veterinary practice through a suite of solutions that streamline workflow, integrate stakeholders, and transform operations, thus contributing to better growth and revenues. Some of our well-loved features include customizable electronic medical records that can be accessed real-time on an internet-enabled smartphone or computer, online appointment schedulers, integration with diagnostic laboratories for direct access to reports through the portal, payment gateway-driven billing and invoicing solutions, as well as inventory and supplier management tools, and boarding management for pets.
VETport at the symposium and continuing education program
As VETport participates in this symposium and continuing education program, veterinarians, hospitals, and veterinary solution providers will be able to interact with the VETport team. We invite you to experience a quick demo of the transformation that your practice can experience with our cloud-based Veterinary Practice Management Software.
>>For Veterinarians/ Clinic Owners:
VETport's cloud-based software is tailor-made for veterinary practice and alleviates all pain points associated with using appointment booking or practice management solutions that typically cater to persons and not animal friends. Our simple, hassle-free, and easy to use software lets you book appointments, create electronic medical records, communicate with pet owners and prospective clients, analyze your clinic's performance, and so much more at very affordable monthly pricing plans. Connect with the VETport team at the symposium to learn more about how out Veterinary Practice Management Software can breathe a new lease of life into your practice.
>>For Clinic Chains and Veterinary Hospitals:
VETport caters to veterinary practices large and small. Our Enterprise Plan with customization options could just be what your veterinary clinic chain, hospital, college, or non-profit organization needs to consolidate operations and function smoothly. Visit our stall at the 17th World Small Animal Veterinary Association Continuing Education Program in Hyderabad to discuss specific requirements and receive a customized quote with a demo.
>>For Veterinary Solution Providers:
VETport integrates with diagnostic laboratories, imaging solution providers, payment gateway providers, marketing and communications tool, and many more to ensure that veterinarians worldwide can continue and grow their practice in a seamless manner. If your brand provides any of the above-mentioned services to veterinary practice, speak with our members to know how we could team up offer better solutions to doctors and caregivers.
For queries or detailed information, drop a mail to sales@vetport.com