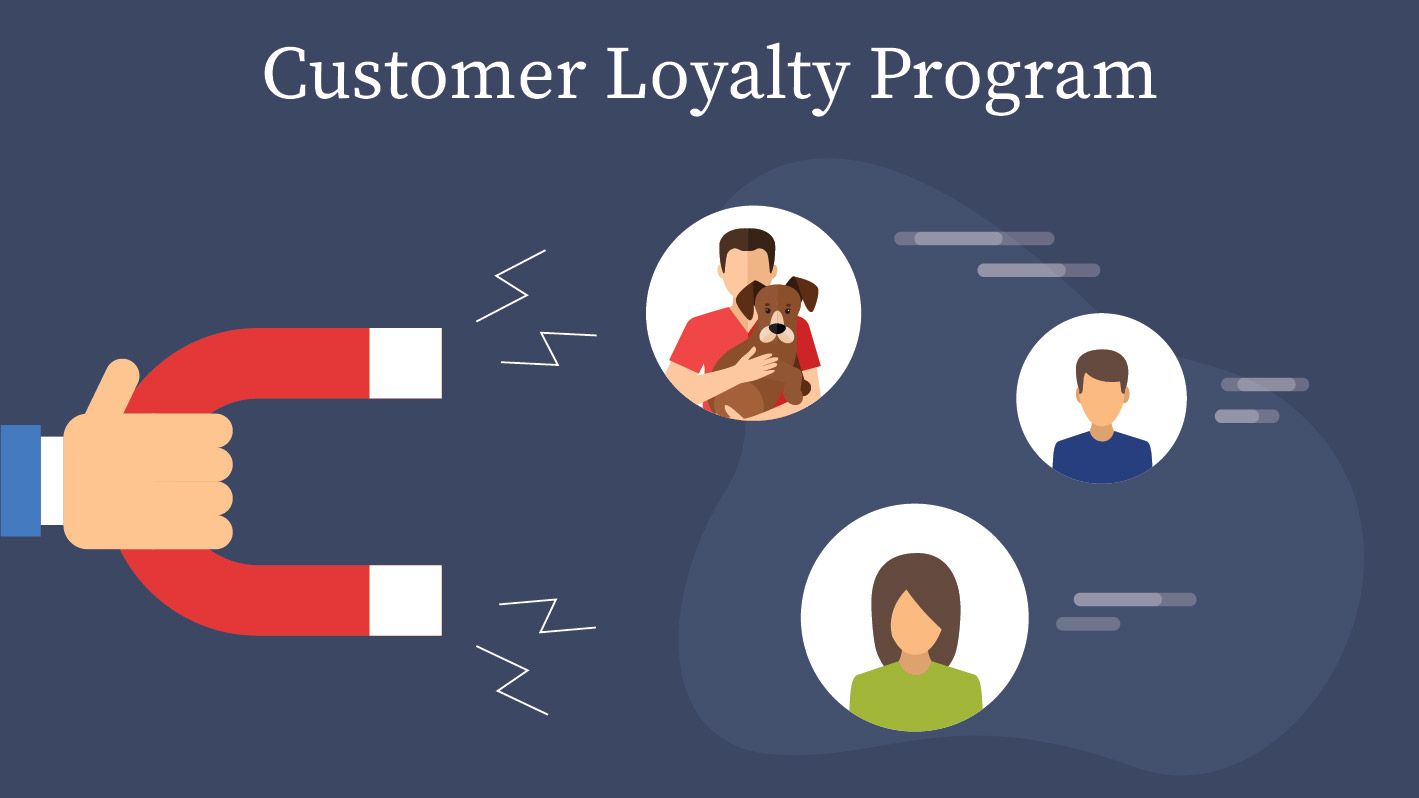 26 March 2019
Customer Loyalty is Priceless. Earn it with VETport.
---


Customer loyalty programs are the talk of the town these days. You will not have to dig deep to find businesses that have incorporated a loyalty program.

Coffee shops were first to come up with the concept of a customer loyalty program. These days the idea finds relevance in many other industries such as airlines and also human healthcare.

Now, the question you need to ask yourself is whether the concept finds relevance in veterinary practices as well? Here's is what will help you in finding the answer.
What does one mean by customer loyalty?
Customer loyalty is something that stems from a positive emotional experience, mainly a physical attribute satisfaction associated with a product or service. As of late, acquiring new customers for your veterinary practice is simple, but retaining the existing ones is what demands attention.

Customer loyalty programs enable you to retain your current customers cost-effectively. When you have loyal customers, you do not have to overthink the high advertising costs of your veterinary clinic or hospital.
Customer Loyalty at Veterinary Clinics: Understanding the Basics
All effective vet practices should focus on two important things: getting new customers onboard and retaining current ones.

Do you think customer loyalty is something that is of prior importance for your veterinary clinics?

It's time you start looking out for ways to keep your existing customers happy instead of getting new customers onboard on a daily basis.

Now... You may ask yourself the question - Why does customer loyalty matter?
Why does customer loyalty matter?
Customer loyalty matters because it is an accurate indicator of the prospects of your business. It means that your customers are not only satisfied with your product or service, but they also want to do business with you in the future.
If you have a veterinary clinic or hospital, you know that your revenue is directly proportional to the number of clients you have. Don't you? Let's think of it in this manner - You think of getting a new client for your veterinary clinic. The process obviously entails a lot of labor since your first impression is the last impression you give a client.
Now, let's look at the other situation you have to face.

You already have a client on board. It implies you've had multiple conversations with the client and have already reached a level of comfort. For your veterinary business to function to its optimum, it is essential to use marketing tools that effectively address customer retention queries.

Loyalty programs are great for the same.
Now that you are aware of the fact that retaining your old customers is essential, here's what you need to know.
What are the factors influencing the loyalty of veterinary customers?
Do you wish to increase the loyalty amongst your customers so that they keep coming back to get your services? Keep the following in mind.
#1 Your first impression matters a lot!
People often tend to make a judgment about you upon meeting you for the very first time. When it comes to veterinary clinics, individuals start feeling connected with your clinic upon the first visit itself. It is essential to keep a warm and inviting environment for the patients and their owners when they visit you for the first time. Why does this matter? So that they keep coming back to you!
#2 Do you see yourself as pet-friendly?
It is an undeniable fact that pet owners care extensively about their pets. If you wish to retain customers at your veterinary clinic, you need to treat their pets like your family members. This gives the owners a sense of satisfaction that their furry babies are in safe hands.
#3 Is your business transparent enough?
At times, your clients might feel that they have been swindled. To avoid this, you need to have clear cut transparent processes at your veterinary clinic or hospital. They should never feel that you are overcharging them for unnecessary tests or medications.
When your customers are satisfied with the services that you offer them, it not only helps you to build a strong client base but also gives you several references for your business.
What do you need to do to get customer loyalty at your veterinary practice?
To make sure that clients opt for your veterinary services, again and again, you need to make a careful consideration of the following:
#1 Understand the needs and wants of your clients in a better manner
Veterinary healthcare services are filled with a lot of hustle-bustle. With so many patients visiting you in a day, it is often not possible to keep a tab of all their needs. Some may need a specific kind of treatment, while others may not. Understanding the particular requirement of each client is what drives customer satisfaction. You can create a questionnaire to understand the needs of your clients in a better manner.
#2 Enhance their customer experience through the help of rewards
An effective way to make sure that your customers visit you, again and again, is by giving them rewards. This will make them feel appreciated and in turn, make their visits more frequent. An excellent veterinary software service provider will equip you with multiple reward programs that will help you in retaining your client base.
#3 Make sure to give your customer's time the top priority
When it comes to healthcare services, time is equivalent to money. At a veterinary clinic or hospital, each owner wants their pet to get better as soon as possible. To do this, they will do anything and everything. If you wish to have customer loyalty at your veterinary clinic or hospital, do give their time the top priority. Be quick and efficient in your services.
Now, you may ask yourself - What will you reap out of customer loyalty? Here goes the rundown of benefits given by customer loyalty programs.
Benefits of Customer Loyalty Programs
To make sure that clients opt for your veterinary services, again and again, you need to make a careful consideration of the following:
#1 Helps you in increasing business revenue
If your veterinary clinic or hospital has many satisfied clients, it will not just help in maintaining consistency but also give you increased revenue.
#2 You can save your resources and money
Accruing new clients is a painstaking process and needs a lot of labor. In comparison, client retention through the help of customer loyalty programs is relatively easier and does not require a lot of financial resources.
#3 Keeps your customers happy
A happy customer is a key to good business. Customer loyalty programs will give your clients the utmost satisfaction and will ensure that they visit you again and again.
#4 Gives you insightful customer data
When you deep dive into a client's needs and wants, you start understanding the client in a better manner. By repeating the process with multiple clients, you can form inferences about a customer's preference and start thinking of ways to give them the same.
Walt Disney once remarked, "Do what you do so well that they will want to see it again and bring their friends." This fits in aptly when it comes to customer loyalty at your veterinary clinic. You need a happy customer for a prosperous business. Choosing VETport's Customer Loyalty Program will make sure that your customer visits you again and again. Sounds interesting? To learn more, click here!
Get 15 Days FREE Trial
No Credit Cards Required. Sign up Now!!!