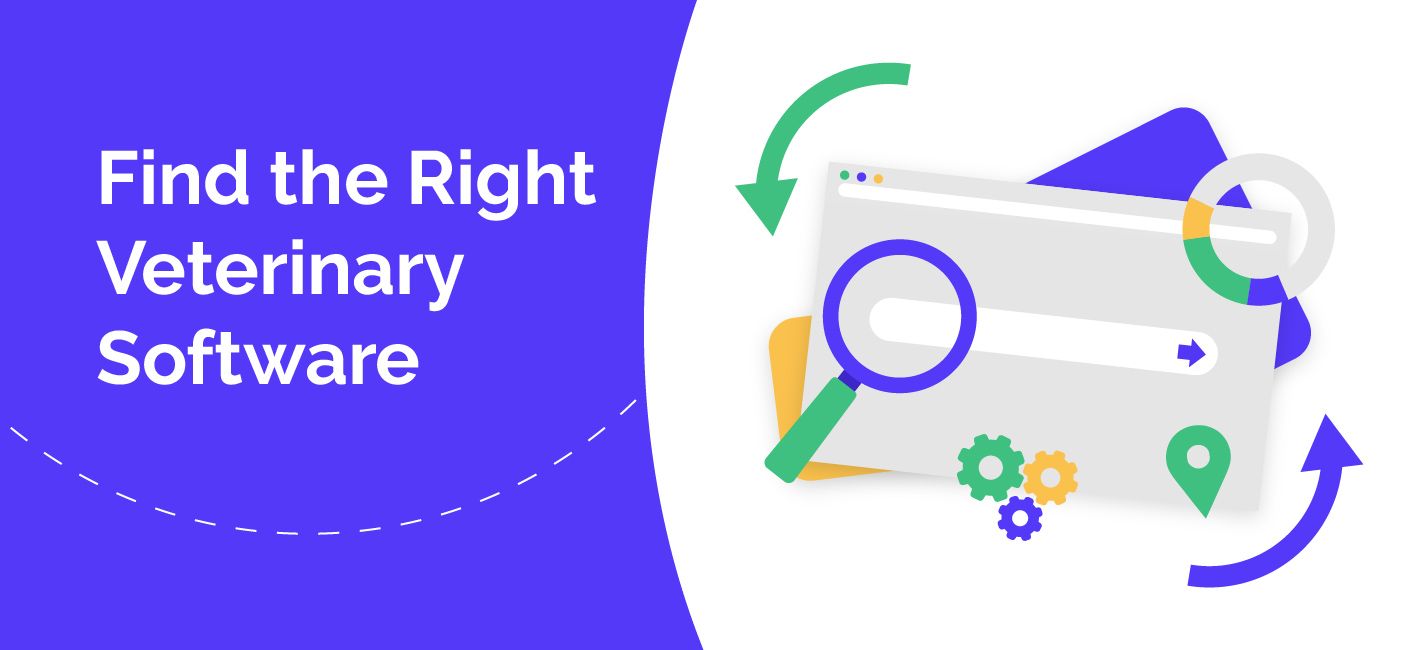 2 January 2011
Finding the right Veterinary Software when Starting a New Veterinary Practice
---
With technology advancing at breakneck speed, you are all set to witness a revolution in virtually every field. One such field that is witnessing a change is the veterinary sector, where software solutions for vets to manage their practice is under going a major technology shift.
There are many important activities that are managed by veterinary software. Some of them include client and patient management life cycle management, creating electronic medical records, caring client communications, managing and auto triggering reminders, automating repetitive tasks, just in time inventory management and financials. Basically, it is used to improve the overall vet practice or even a vet hospital's operations by translating paper-full practice to a paper-less one.
Remember you have to invest in a solution that is built for the next 30 years and not made 30 years back. It is really important that you find the right veterinary software for your practice which caters to your long terms goals, one that can scale across time and one that does not hurt your wallet. It is very important to build a house on a solid foundation and choosing the right software upfront will be one of the main foundations needed to grow the business across time.
Any services business besides infrastructure required is built on People, Process and Technology. Besides making the effort to choose the right people, the Vet software should help them to make the right choices and decisions and that too in quick time.
Process that is required to run startup practices and then later mature practices should be possible with the same software. Being template driven and malleable in your hands is key.
Choice of technology must be the latest as the practice will be in operation for a few decades to come. Therefore web technologies should be the platform of choice. A Veterinary Clinic Software that is Web Based and on the Cloud will also have a low cost of ownership which is what a new practice needs. There are so many more benefits that one can get for being web based and on the cloud compared to older technologies and large in-house investments getting much better security and redundancy.
The right software can be the subtle differentiator the new start up clinics are looking for and therefore the right Veterinary Clinic Software is a critical decision to success.
Using the Right Veterinary Management Software
Managing a veterinary practice efficiently is one of the most important aspects contributing towards its success. With today's technologically advanced business models, the use of veterinary practice software is becoming more and more common. The right veterinary management software solution can be a huge help in the management processes of veterinary clinics and help you run the establishment at its optimum productivity.
Web based veterinary practice software gives you all the benefits of a traditional system and more, without the caveats of a traditional server based software solution. Going online eliminates the need for expensive hardware, upgrade costs, inevitable hard-drive and system failures and the like. Well-running web based management software gives you the freedom of access to information anywhere and anytime, at home, at work or even at Starbucks. This lends itself to a much needed freedom from portability and software deployment hassles. It allows integration of the complete ECO system i.e. the General Practitioner, The Specialist, The Owner, The Vendor and the Laboratories and gets them to work in perfect harmony.
Wouldn't it be great if all you need is an internet connection to make sure the work is expedited in a timely and efficient manner? It can be simple to use, profitable and can cut down on troublesome and time-consuming paperwork, integrate with your lab equipment and online Labs like Antech as well as help standardize your business processes and services. The minimal effort at the time of the initial setting up of the software is nothing compared to its many conveniences.
A comprehensive web-based veterinary practice management software solution will allow you to perform functions like inventory management, tracking your finances, managing payments, handle admissions, track products offered, manage medical records and communicate with clients, analyzing business among many others; all with the click of your mouse. You can use it to manage staff, as well as your services. Users can build a detailed website suited to their business and services as well.
Since it is hosted online, it is easier to connect with clients and patients as well as other clinics. Clients can access certain information and patient records as and when required. If there are different providers sharing patient information, it makes it easy to pull up information in case of time-sensitive procedures and emergencies. Having easy access to necessary information also helps cut down errors and keeps facts regarding matters like insurance in check. Being able to access information through a cell-phone or an iPAD on 3G is a big boon for vets that offer house calls.
Educate yourself about the veterinary software solutions out there and how it can benefit your practice. The business value of an online management solution is priceless in today's fast-paced and competitive world of veterinary medicine. Choose a comprehensive veterinary management software that is packed with features, tested and built for the future.