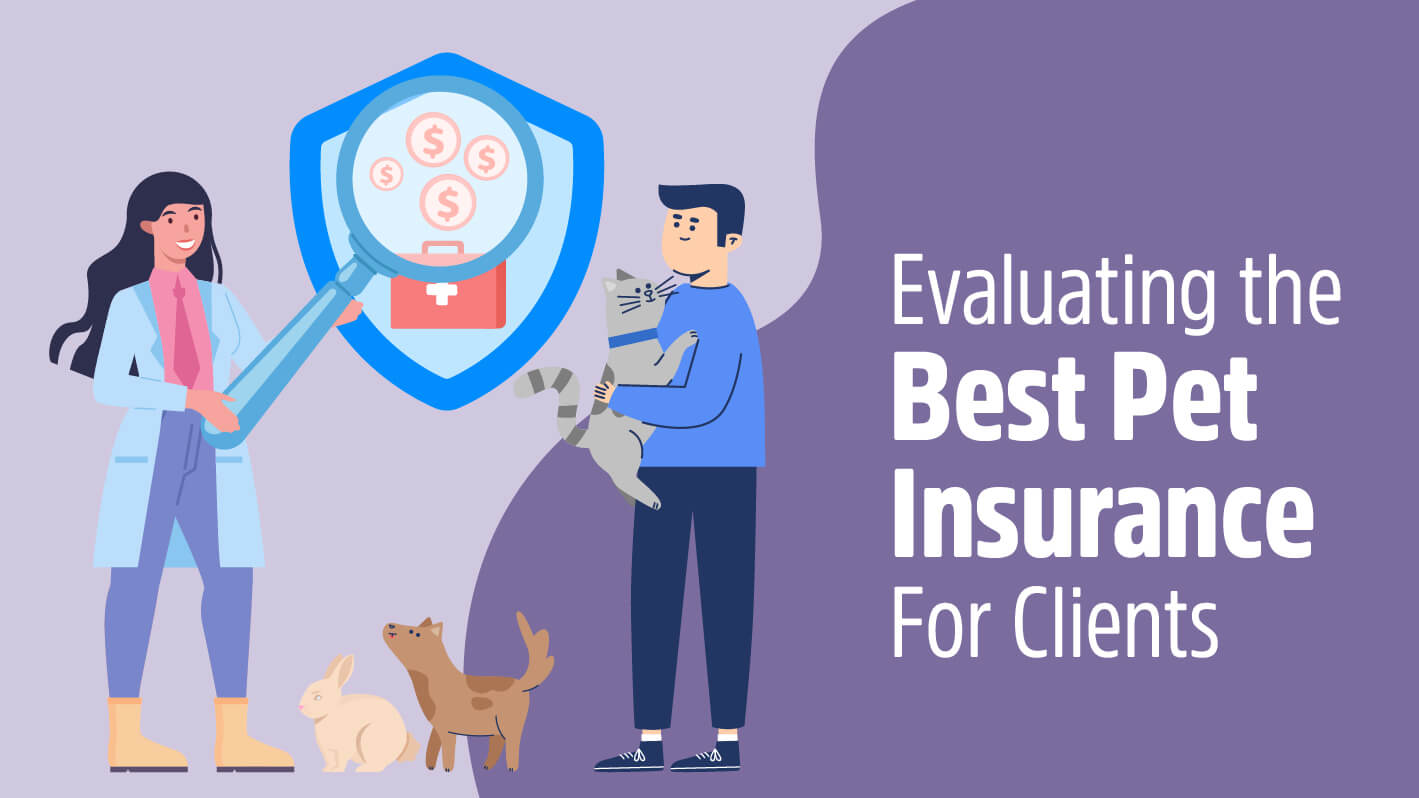 1 March 2023
How to Present Pet Insurance to Clients: Tips and Strategies
---
---
As a veterinary professional, you know that pet insurance can be a valuable investment for pet owners. However, convincing clients to sign up for a policy can sometimes be a challenging task.
The benefits of pet insurance may not always be immediately apparent, and clients may have misconceptions or concerns about the costs and coverage.
In this blog, we'll provide you with tips and strategies on how to effectively present pet insurance to your clients. With these tools, you'll be able to help your clients make informed decisions about protecting their pets' health and well-being.
Educating Your Clients on the Benefits of Getting Different Types of Pet Insurance
As veterinarians, you can suggest to your clients one of these three main types of pet insurance:
Accident-Only Plans
Accident and Illness Plans
Pet Wellness Plans
Accidents are the only thing that the cheapest policies cover. But a pet insurance policy considered "complete" will usually cover accidental injuries, diseases, breed-specific conditions, oral needs, and medicines that a vet recommends.
Most programs also offer the option of adding a health or preventive care part for an extra fee. This usually covers standard vet care, like exams and tests, up to a certain limit.
Talking to Clients about Pet Insurance
Start by educating your clients about the basic coverages for the best pet insurance. Some plans only cover injuries that happen by accident, like broken bones, but the vast majority of plans cover both kinds of injuries.
These plans cover various medical services, such as treatment for big and small illnesses and accidents. Different companies have different policies, but most accident and illness plans will pay if any of the following happen:
Hazardous Substance Intake
Digestive problems
Cancer
Chronic pain
Illness caused broken bones
Hospitalizations
Allergies
You should tell your clients that their pet insurance may also cover their pet's health and regular care. Keeping a pet healthy can be expensive since they must be vaccinated yearly and take medicine to keep bugs and parasites away.
The following are some simple methods for pet insurance that will be helpful to both your clients and your business:
Provide The Right Information
Justify the expenditure that your company has made on pet insurance. You should schedule some time for your workers to learn about pet insurance and discuss any past problems or triumphs they may have had while teaching customers.
Because many pet insurers offer discounts on veterinary care, providing pet insurance as a perk is a fantastic way to turn your employees into genuine advocates for your company.
Evaluate Everything
Gather as much information as possible about the different organization's animal insurance. Determine which companies have a good fit with your own, and then suggest those companies as sources of supply to the customers you serve.
Hire a pet insurance specialist who will study the industry's particulars and convey to insurance firms the real claims experiences of customers protected by the policy.
Begin Educating the Client On Pet Insurance
Handouts on pet insurance that you distribute to customers in your waiting area, meeting rooms, and new patient packages may receive a favorable response from clients interested in learning more about the subject.
If you want to make it easy for clients to get free quotes with no obligations attached, include links to your suggested vendors on the website or app that represents your business.
Include All The Records
During consultations is a good time to broach the subject of pet insurance by first inquiring of the client as to whether or not they already have coverage, and then, if they do not, beginning a discussion about the advantages that having coverage can give.
If the customer has animal insurance, it is important to make a note in their file of the insurance carrier and the policy number in case they ever need to submit a claim.
Keep Communication Lines Open
Proceed with filing claims on behalf of your clients after taking the required steps. Receiving compensation can be simplified by maintaining open contact lines with relevant medical experts.
If your company provides comprehensive documentation, claims can be resolved more quickly and with fewer questions about missing records than otherwise would be the case.
Do Not Miss An Opportunity
Pets with insurance visit the doctor forty percent more frequently than their peers who do not have insurance, and the proprietors of covered canines spend twice as much on long-term medical care.
If you don't bring up pet insurance with your clients, you're passing up a chance to help them receive the finest possible treatment from your company without going over their budget.
Conclusion
As a veterinarian, you should ensure that every pet owner should have pet insurance. This will prevent the unimaginable from happening before the pet's time is up.
You can educate your clients on how to apply for the best pet insurance available and provide them with the right information.
In this way, you can make your clients understand the importance of getting pet insurance for their pet's wellbeing.
Streamline your practice with VETport
Sign up Now!!!