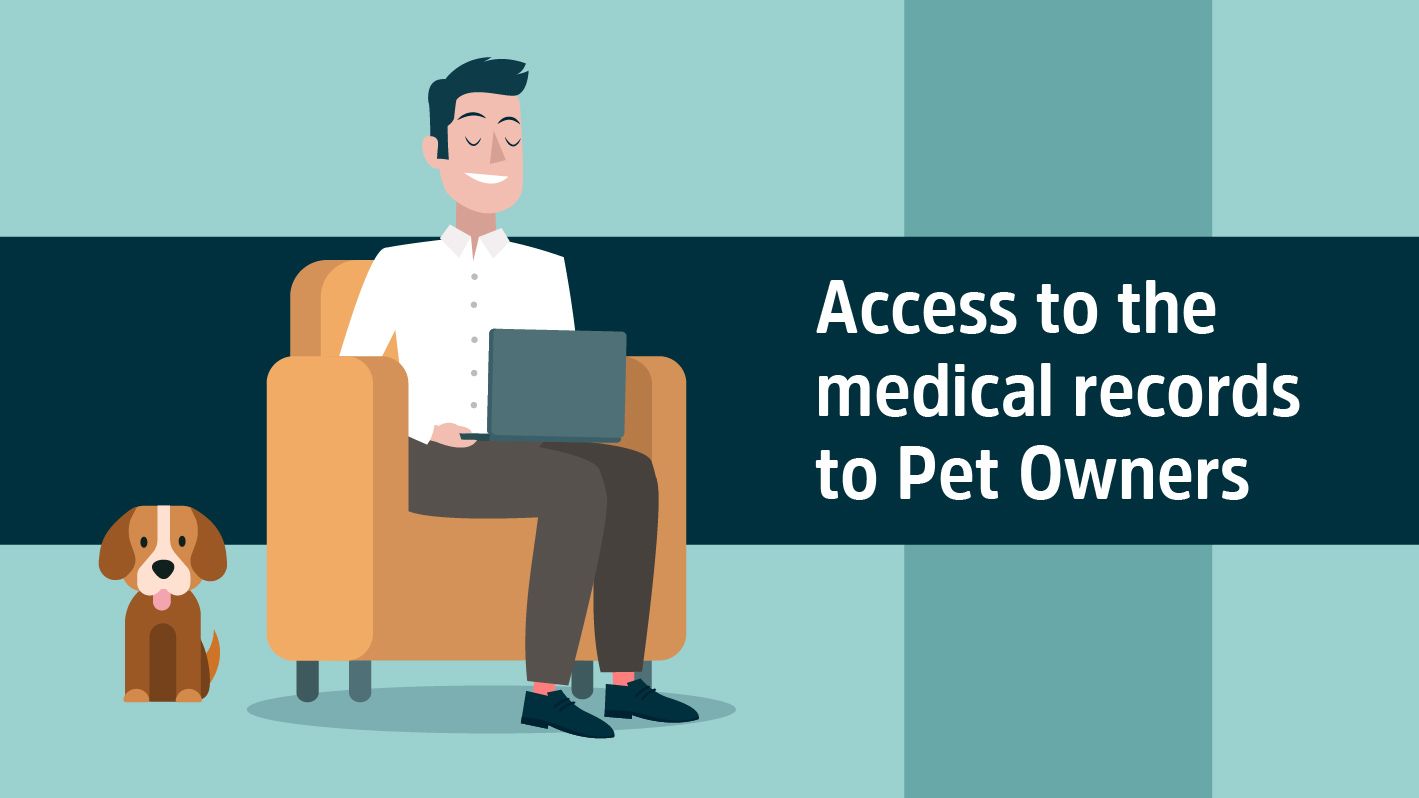 10 December 2010
Importance of a Vet's practice giving access to the medical records to Pet Owners
---
Web access for your client's pet's medical record leads to Improved pet care. It can come very handy in times of emergencies and increases convenience.
The veterinarian needs to connect with the patient and the pet's owner to develop a healthy relationship. Educating the owner about the pet's overall health care, about filing the animal's vital stats and maintaining a regular record of its medical history is equally necessary. Communication is not just giving information. Giving Internet access to your client's pet's medical record using the right Veterinary computer software enables viewing of the complete medical record online i.e. complaints, discussions, plan, assessments, treatment advice, reminders list etc. This means anytime, anywhere access on web and phone, by the client and the Vet.
Additionally one can view the complete transaction history, view and print certificates report cards, receipts, invoices. Also it's easy to receive lab reports, x-rays and radiology images online instantaneously as soon as it has been grabbed of the machine or received from the online lab, and approved and reported on by the Vet practice.
A well developed EMR not only logs what is done and what needs to be done but also helps capture the Vet's thought process and it forms an important aspect to refer to on a revisit or by a specialist. These type of medical records online is of great value.
The client can communicate with the Veterinary Practice online and comments are logged into the medical record. Refills and appointments can also be requested online. The client communication could also support images and video. The client will also be able to update the records in terms of details of the animal, weight, past services or holiday service executed by another VET by scanning a document into the system etc.
Also customized messaging can be sent from the Veterinarian. Automated reminders for services and vaccinations via email and text messages on the phone is another important feature.
This caring communications module of the Veterinary computer software is an important value add to the online medical record management system, for both the clients and Vets.