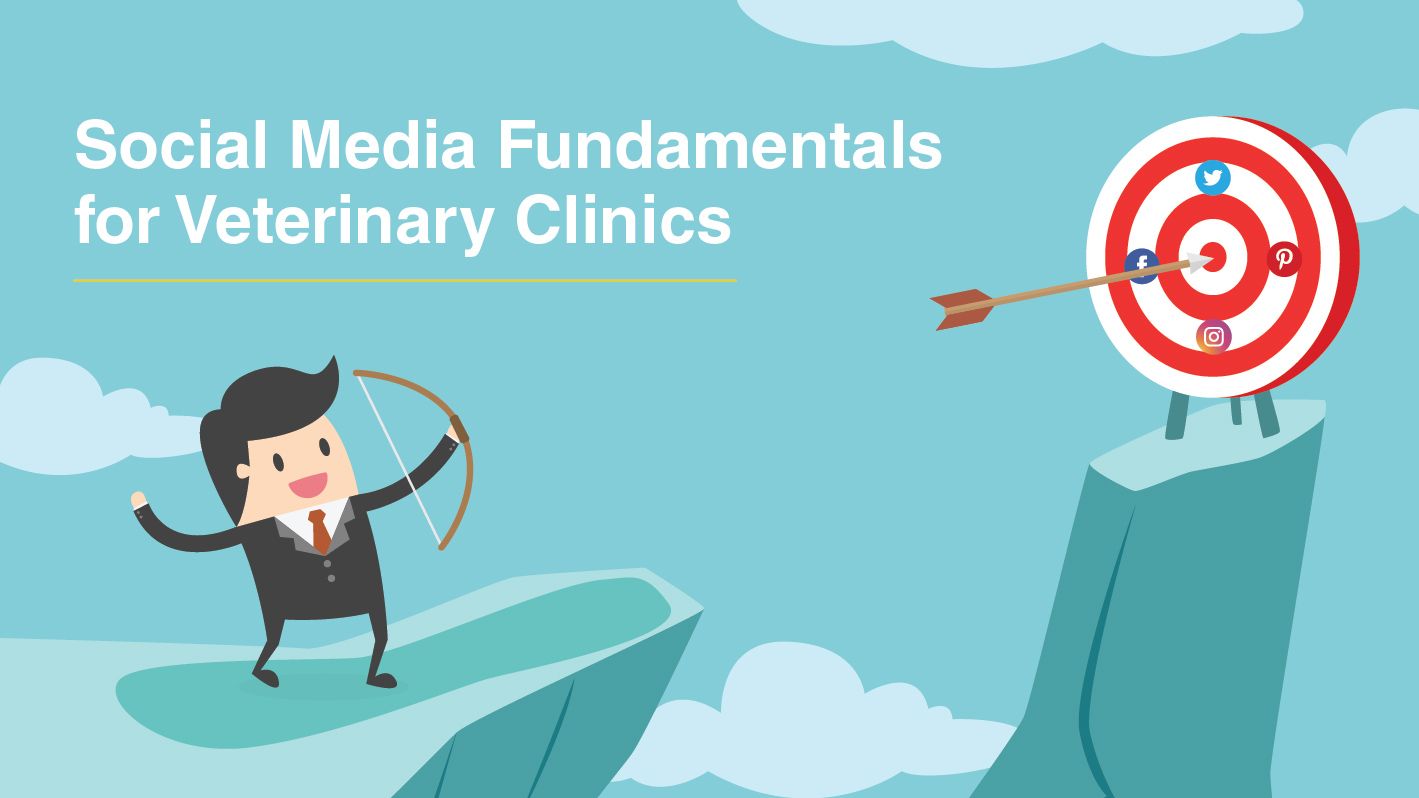 04 Jun 2019
Social Media Fundamentals for Veterinary Clinics
---
Social media is a great channel to market your clinic, but most of the clinics are not able to utilize it effectively.

Many times the focus is on vanity metrics, e.g. "Likes" and "Reach" which do not convert to revenue.

Let us start from the beginning.

In the year 1997, the first recognizable social media site named 'Six Degrees' started. Then in the 2000s came the first generation of social media sites like Myspace, Flickr and Orkut.

2006 was the year when Facebook, LinkedIn & Twitter explosion started which we also call as the 2nd generation of social media which has gone mainstream today. With 2.38 Billion users, i.e. 31% of the global population is on Facebook alone.

Now we are witnessing the rise of 3rd generation social media like Snapchat, Instagram, Tik Tok. It wouldn't be wrong to say that almost everyone who is entering your veterinary clinic is a regular user of at least one social media platform if not all.

As a practice owner, it is high time to ask yourself if you are leveraging social media to engage with your clients and partners. If you already have a social media strategy in place, to what extent you are reaping the benefits.

As per our research on 743 veterinary clinics throughout the USA, we found that only 59% of them have proper social media pages and only 32% regularly post on social media. When we went a little deeper, we found that a staggering 7% of the clinics publish social media content that is engaging and fruitful.

There is clearly a big need for social media education to veterinary clinic owners and stakeholders. Here we present to you the Social Media fundamentals for veterinary practices, mobile clinics, and mid-sized hospitals. We will start with the basics.


What is social media?
Social media is basically a website or mobile application that allow it's users to create, share and post opinion on contents. Social media also gives a platform for networking among acquaintances or people of similar interest.

Social media can have add on features like texting, calling, creating private groups, branding, and trending.


What should be social media for veterinary clinics?
Veterinary clinics rely on their clients' disposable income to spend on their pets. You spend your disposable or extra income on things you love or aspire of.

Hence, the emotion comes into the picture.

Pet owners are driven by emotional contents about pets and animals. Now the game is very simple. You touch their heart, they will make your clinic viral overnight.

Although you should publish informational content on your social media handles, add the flavor of emotions to it.

Social media has the power of doubling your business in one year. A vet clinic's social media strategy should incorporate 3 ingredients: emotion, education & trust.


Steps to Kickstart your Social Media Efforts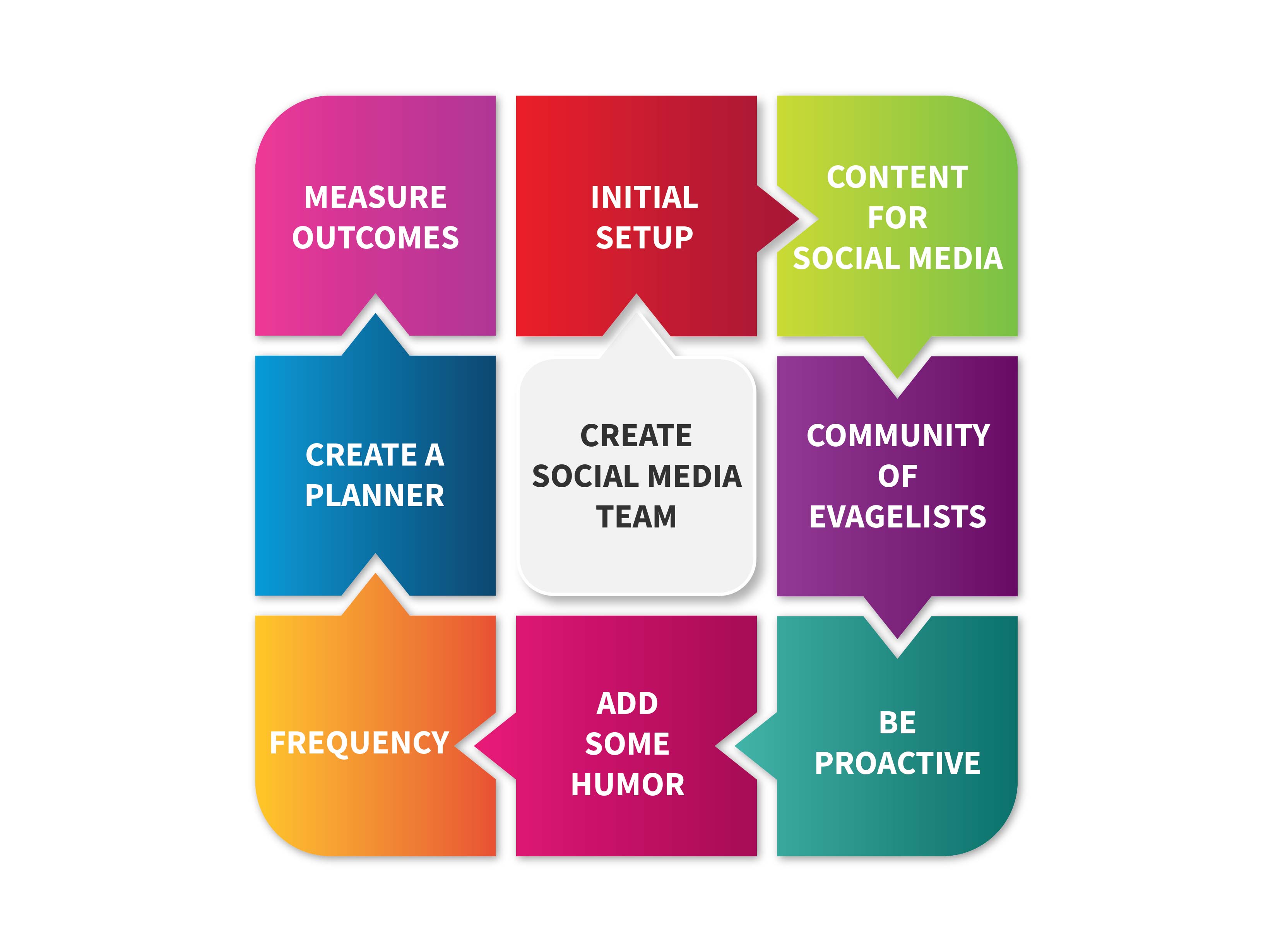 1. Create your Social Media Team:
Sit with your staff to brainstorm on your vet clinic's social media. Ask them about their knowledge on social media and how active they are in any particular social channels. See who among your staff is good with crafting content.

Look for skills like writing, photography, videography, etc. Ask if they would be interested in managing the social media handles of the clinic. A team of 2-3 people is ideal. Give them access to the SM handles to get started.


2. Initial Setup:
To start with social media, you must do the basic setups like creating handles on most used social mediums. I would recommend Facebook, Twitter, Youtube & Instagram. These 4 will be sufficient as per me although later on you can add more channels or remove any of these.

Give links to your social media on every possible place, e.g. Website, Mobile apps, Billboard, Advertisements, Business cards, Email signatures, Postcards, Invoices, even on your ambulances.

You can also give links to rate and post a review on your clinic on Facebook, Google, Yelp, etc.

But, be careful about giving the review links/URLs. If your clients are already giving bad reviews about you, this might worsen it.

If that is the case indeed, I would suggest you read our article on 'how to handle negative online reviews for your Veterinary Clinic'.


3. Content for Social Media:
Start taking pictures of pets coming to your clinic and make stories on them. (Of course, take the permission of the pet owners before posting them publicly.)

Stories drive engagement. Take a storytelling approach while doing so.

For educational content, you can talk about how they can keep their pets safe from common diseases, what are the best diets for the pet, why grooming is essential?

When it comes to creating emotional content, talk about how you saved a pet who was suffering from deadly surgery, how you rescued a pet from the nearby forest, etc.

Finally, when it comes to building trust, post content on what are the best practice your clinic follows to ensure best pet care, give testimonials of your clients, show accolades your hospital has received, etc.


4. Create a Community of Evangelists
Find out who are your most satisfied clients. Ask them to like, comment & share the content published by your clinic.

Give them rewards for engagement with your social media pages. You can start referral programs where your clients will bring you more clients.


5. Be Proactive
Be very proactive about replying to comments or tweets about your clinic. It will make your followers engage more and in turn give more visibility to your clinic.


6. Add Humor to it
Among all types of content that goes viral, humor is at the top.

Why?

It makes people laugh. People like to laugh. Every now and then post funny content. Trust me, it will drive your followers crazy.

If you do it right your clinic will witness a huge number of footfalls in the coming days.


7. Frequency
Publishing 1-2 posts per day is a good rate. Be regular about it. Follow the trends across the internet.


8. Create a planner
Make a campaign planner for the entire year (or at least for a quarter). Make a list of veterinary events and strategize campaigns for them.


9. Measure outcomes
Finally, it is time to measure the outcomes of the social campaign. What is the amount of new business that came because of Social Media?

Which channel is performing the best. What is the monetary value of efforts invested and the outcome achieved? What is the ROI? You must ask these questions and then plan for the next year.
Social media is a fantastic marketing channel that modern-day marketers are leveraging. It requires almost zero investment. Every veterinary clinic must leverage social media to it's fullest extent.
Related Articles
Get 15 Days FREE Trial
No Credit Cards Required. Sign up Now!!!