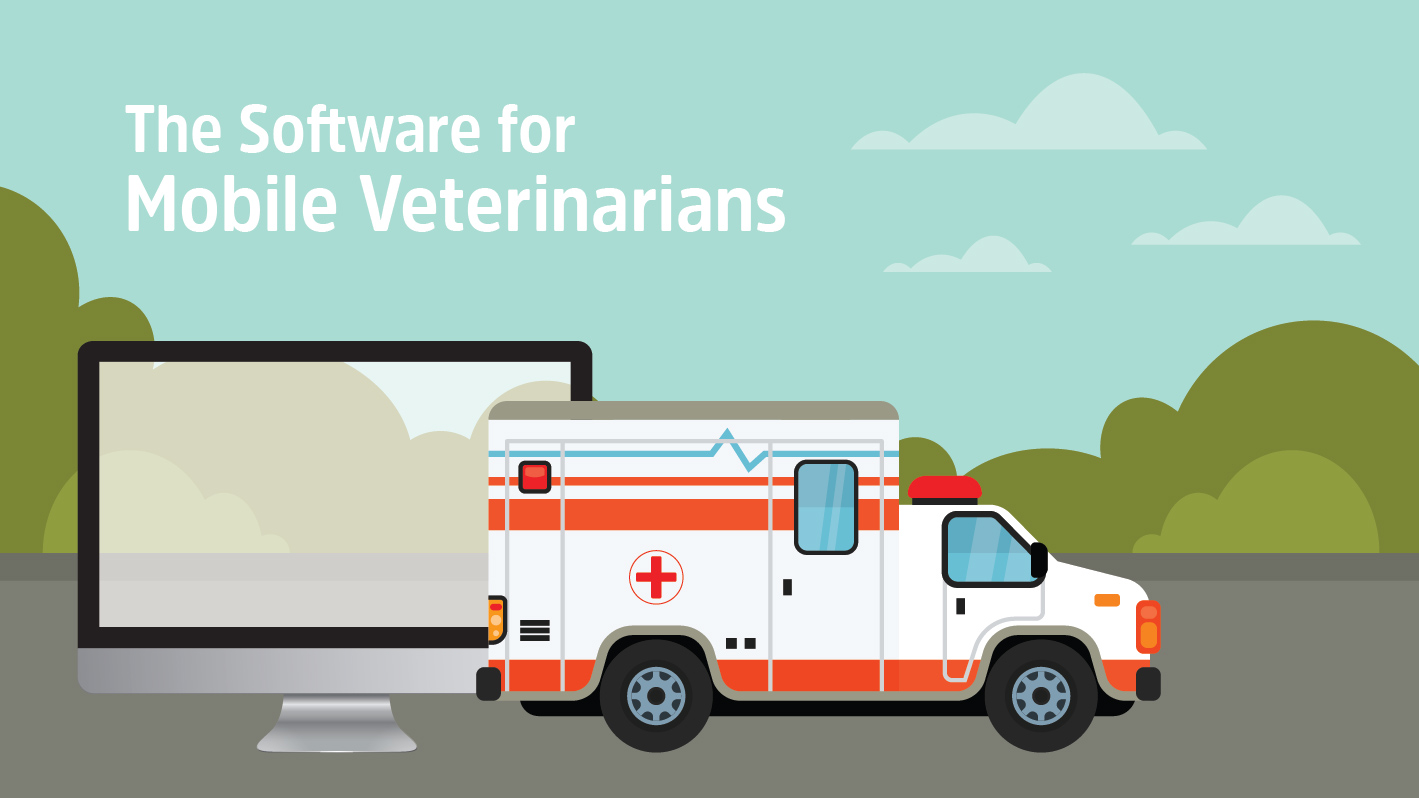 04 Sep 2019
The software that mobile veterinarians should look for
---
Mobile veterinary units are very different from the typical clinics. Typically a mobile clinic has 3 staff members moving across the city inside a big van. They get calls from pet owners who do not want to take their pets to a physical veterinary clinic. The mobile vet team usually consists of a doctor, a nurse, and a technician cum practice manager. To manage a mobile clinic properly, the unit needs a software that is capable to meet all their requirements. The practice management software a mobile veterinary clinic needs must-have features like EMRs, Compatibility with devices like iPads & mobile phones, cloud storage, the Navigation feature, Appointment calendar, and finally affordability. It is not so easy to find software that has all the features needed by mobile vet clinics. Hence, we bring you this guide where we will mention the features a mobile vet should look for while selecting the software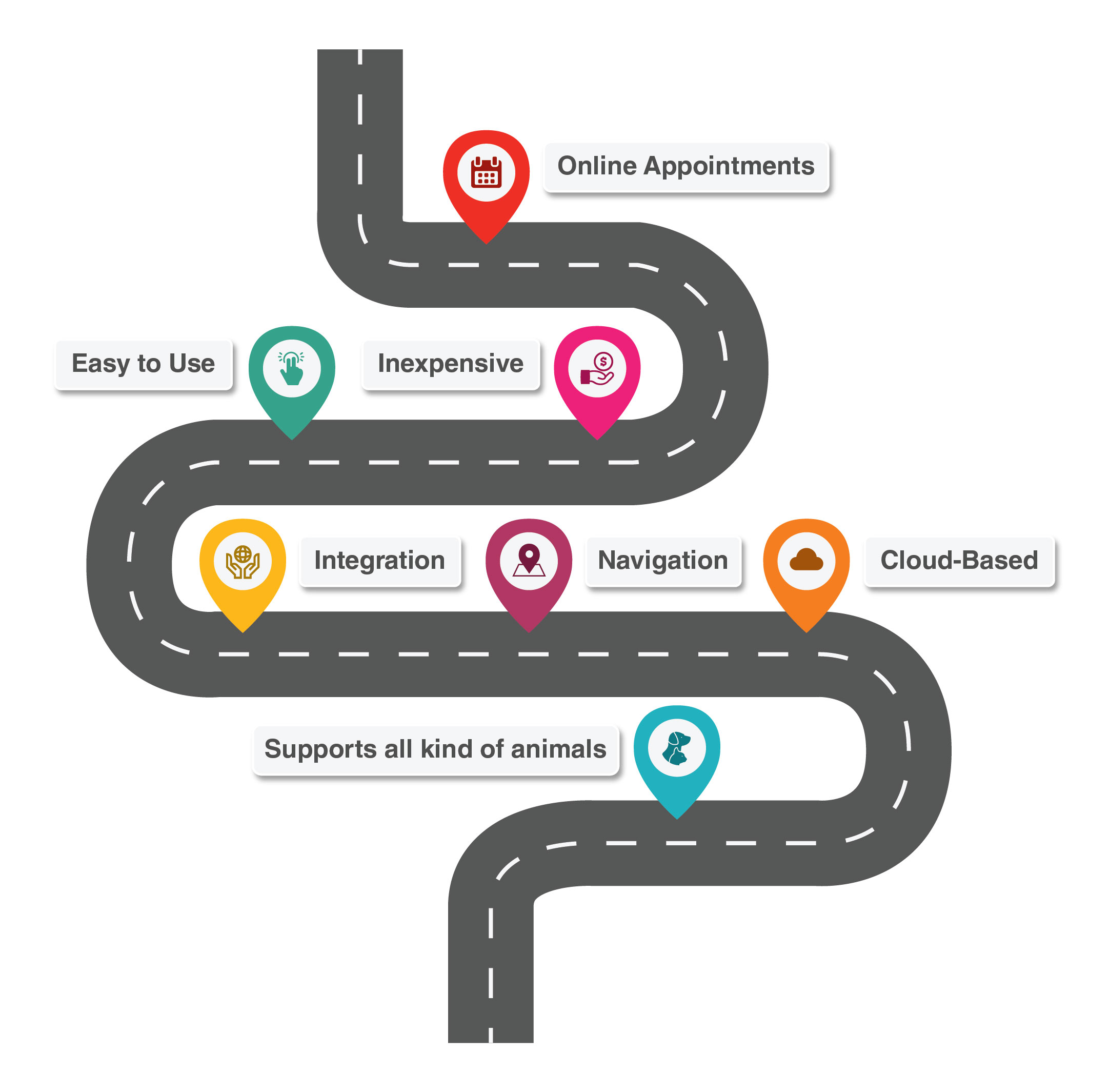 1. Cloud-based:
Cloud is the most important feature a mobile vet should look for while selecting a software. Because cloud resolves a lot of problem for you. The data is stored in a remote server, hence you don't have to worry about storage devices(servers). Plus, it works on any device - all you need is an internet connection. Just think about it, you are in stable to perform checkups on a horse and you have to carry your big computer with you to feed in the health record. Sounds old school right! With the cloud, you only need your smartphone and you can take your practice management software anywhere with you. Cloud also gives many other benefits like Scalability, Security and Affordability. To explore more on the benefits of the cloud, read our blog 'Cloud vs Server Based PMS'.
2. Navigation feature:
Does your practice management software integrate with Google Maps or Apple Maps? Do you get the directions to your client's site with just one click in your PMS? Navigation feature can come really handy for a mobile vet who is always on transit. It helps in prioritizing which client to visit first and giving them an appointment slot after looking at the time it will take to reach there. Oh, by the way, VETport has a great navigation feature that mobile Vets can leverage.
3. Supports all kind of animals:
Unlike standard veterinary clinics, mobile vets have to attend a variety of animals like Cats, Dogs, Cows, Buffaloes, Elephants, Pigs, Horses, almost any kind of animal that is there. I know a mobile vet who treated a fox once. As a mobile vet, you have to be ready for new challenges every day. And, your software should be compatible to store the EMRs of different species of animals. Do not go with software that is limited to only Small Animals or Equine only. Luckily, VETport supports a range of animals species which includes Amphibians, Avian, Bovine, Camelid, Canine, Caprine, Cervidae, Equine, Feline, Fish, Guinea Pig, Marsupial, Mustelid, Ovine, Porcine, Primate, Procyon, Rabbit, Reptile, Skunk, Tortoise, Ursidae, and many more.
4. Inexpensive:
Most mobile veterinary units have revenue less than $300,000 in a year. New mobile clinics take about a year to reach a hundred thousand dollar mark. Hence, it doesn't make sense to spend more than $1000 on a Veterinary Software while getting started. VETport gives a special plan for mobile veterinarians at $690 for an entire year and $69 per month when you pay on a monthly basis. You can get started by paying just $69 dollars for the first month. It is less than what you will make from one client visit.
5. Easy to Use:
It takes a lot of time to understand veterinary software. A mobile veterinarian must look at a PMS that is easy to get familiar with. Take a thorough training of the software before buying it. Make sure that your staff is comfortable with PMS. The most important factor that I would look at here is called the Intuitiveness of the software, which means how easy it is to navigate the software yourself without anyone's assistance. Finally, you can consider the user interface aspects like drag & drop feature, parallax menubar, search button, etc.
6. Integration options:
A mobile veterinary software should integrate with other modalities like referral labs, payment gateways, microchips, and insurance providers. Also, the PMS must provide options to raise invoices, accept payments and send vaccination reminders via emails.
7. Online Appointments:
Since there is no physical clinic, the clients solely rely on either a phone call or an online appointment to book a checkup. It is advisable to select a Vet Software that gives you an online appointment feature that you can embed on your website. Some of the PMS vendors give their own online appointment module and some of them integrate with 3rd party applications. VETport has its own online appointment tool that comes as an add-on.
Mobile veterinary clinics take time to establish their business. Because of no physical presence they often rely on client relationships and word of mouth reputation. While choosing software for their clinic, the owner must be very careful and consider all of the above-mentioned aspects. VETport is a wise choice as it offers a lot of customization and affordable pricing for mobile veterinary clinics. They offer 24*6 customer support and are just one phone call away to help you.
Get 15 Days FREE Trial
No Credit Cards Required. Sign up Now!!!