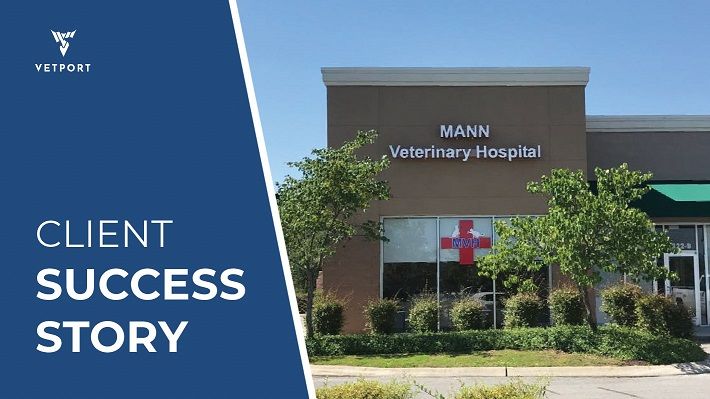 15 March 2019
Mann Veterinary Hospital is Growing Every Day with VETport
CLIENT SUCCESS STORY
---
The Client:
Mann Veterinary Clinic is a trusted name in the neighborhood of Owens Cross Roads, Alabama, USA. Dr. Todd Mann, the founder and the owner of the clinic is a seasoned veterinary practitioner with 10 years of experience in the noble profession. Dr. Mann earned his Doctorate of Veterinary Medicine from Auburn University College of Veterinary Medicine in 2009. Post his education, Dr. Mann began practicing veterinary medicine at North Alabama Equine Hospital. In the summer of 2017, Dr. Mann started envisioning his own practice. By May 2017, Dr. Mann had left Linderman Animal Hospital, and had formed a small team of veterinary professionals to start his own clinic. In June 2017, the Mann Veterinary Hospital was started with a vision of giving the best animal care service in the entire Owens Cross Roads neighborhood.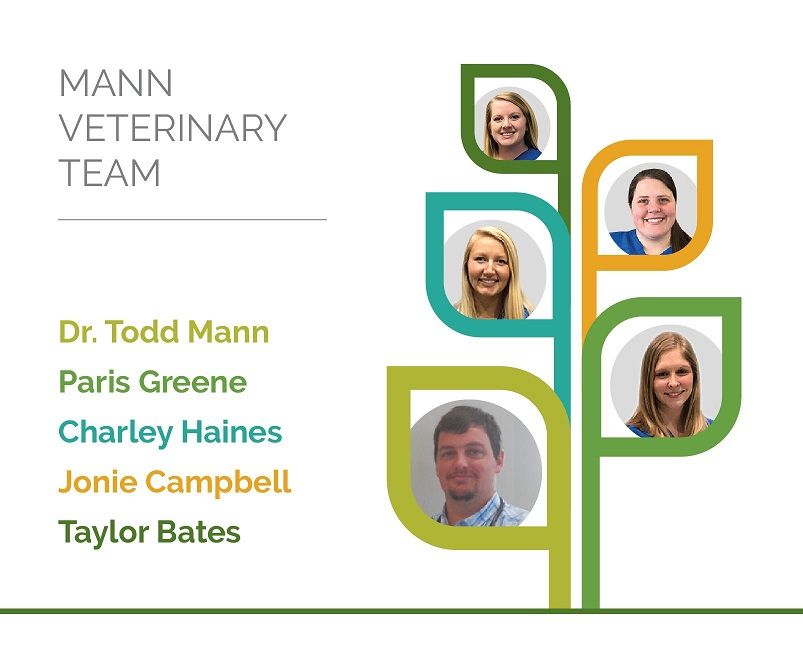 The Challenge:
Dr. Mann knew that managing a veterinary clinic is going to be difficult without a practice management system. But, installing veterinary software in the hospital premises came with additional costs. Being a startup clinic, the Mann Veterinary was not ready to bear additional costs like a subscription of PIMS. Dr. Mann considered some low-cost alternatives like Avimark which was a standalone application. However, Avimark was not enough to propel Mann Veterinary to the heights which Dr. Todd Mann had envisioned.
The Solution:
After a lot of discussions with old friends and taking the opinions of ex-colleagues, Dr. Mann reached out to a leading Cloud-based veterinary software vendor named VETport. Dr. Mann found that VETport helps newly established veterinary practice by giving them access to the application at a subsidized price till the time when clinic gets a steady flow of patient visits and in turn a steady revenue. Finally, the Mann Veterinary Hospital went live on VETport on 15th July 2017. The VETport team trained the hospital staff on how to use the software in a span of 15 days. By the end of July, the clinic was already using VETport's different modules like EMRs, Billing & Accounting, Appointment Calendar etc.
The Results:
Within a span of 1 and a half year, Mann Veterinary Clinic was already doing a great job by providing the best pet healthcare service in the Owens Cross Roads region. The annual revenue of the clinic touched a million marks within 18 months of the inception. The clinic's operation was streamlined and clients were very happy with the service of the clinic. Dr. Mann's client Cindy Parris shares her experience, "This was my first visit and they were able to see me the same day with my sick pet. Friendly staff and very clean facility. Dr. Mann listened to my concerns. Advised of tests that needed to be done to achieve a diagnosis and plan of treatment. He also invited me to view the x-rays and explained everything to me. We usually go to the Vet on Redstone Arsenal which is closed on Monday & Fridays. Also, they are never able to assist with an urgent appointment. Dr. Mann is now our new Vet.".
In a very short period of time what Dr.Mann has managed to achieve is simply incredible. We at Team VETport are really happy to be a part of the journey of transformation of Mann Veterinary Clinic. Our heartiest congratulations to Dr. Todd Mann & the staff of Mann Veterinary Clinic - Jonie Campbell, Charley Haines, Taylor Bates & Paris Greene.
Get 15 Days FREE Trial
No Credit Cards Required. Sign up Now!!!