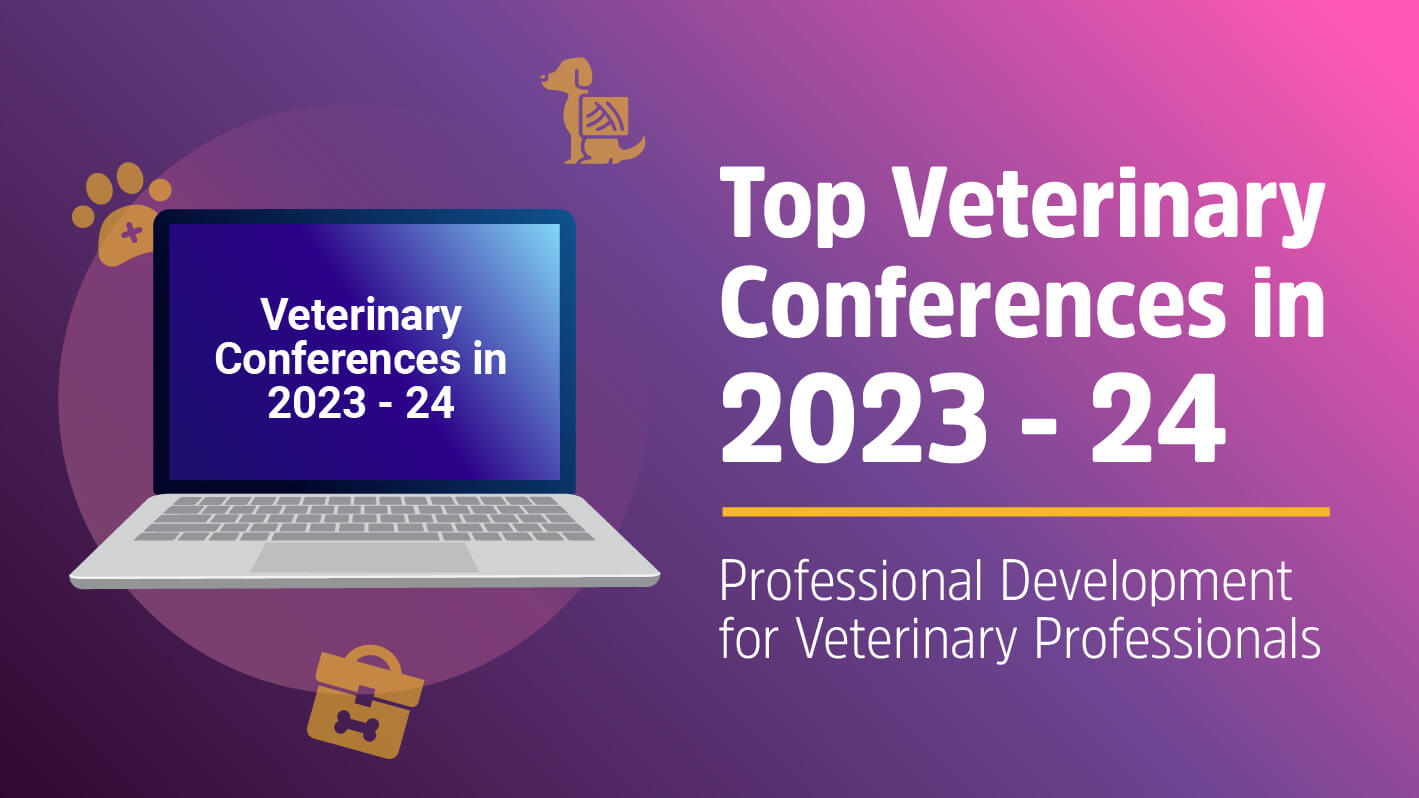 1 September 2023
Top Veterinary Conferences in 2023 - 24: Professional Development for Veterinary Professionals
---
Do you work in veterinary medicine and are not attending educational veterinary conferences? If yes, you're missing out on a bunch of career opportunities!
Attending veterinary conferences is paramount for veterinary practitioners to be on the cutting edge of their profession. Vet education webinars or conferences empower career development, networking opportunities, skill enhancement, lifelong learning, etc. By participating in authorized veterinary webinars or physical conferences, practicing veterinarians can help improve patient care while attaining educational credits integral to keeping their licenses and certificates current.
This blog will discuss the top veterinary conferences in 2023-24 and the various tips and strategies to help you get the most out of these vet educational webinars.
How to Get the Most Out of Veterinary Conferences?
Veterinary conferences are essential for veterinarians to stay current on the most recent developments in veterinary medicine and research. They range from continuing education classes to exhibit halls. Here are six fundamental tactics to maximize the effectiveness of veterinary conferences in 2023:
1. Plan Your Conference Itinerary:
Spend some time in advance learning about the themes that will be covered at the conference and whether speakers or sessions might be of interest to you. You can then plan and make sure you attend the seminars or workshops that most closely match your interests and requirements.
2. Engage Actively in Sessions:
You should take specific actions to get the most of your experience - attend all lectures and seminars, and engage in networking with other participants by saying hello and, if appropriate, sharing contact details. Doing this might offer opportunities for future partnerships or job offers. Don't be afraid to ask questions during presentations and while interacting with presenters one-on-one.
3. Utilize Networking Opportunities:
Use the time between sessions to relax and socialize with others by having a discussion, swapping business cards, etc. Additionally, meals offer a fantastic opportunity for additional networking by utilizing the opportunity to be seated with people who share your interests.
4. Visit the Exhibition Hall:
Make sure not only attend all lectures/workshops but also network with fellow attendees by introducing yourself and exchanging contact information if possible . Doing this may open doors for future collaborations or job offers down line . - Ask questions : Don't hesitate asking questions , either during presentations themselves or afterwards when speaking directly with presenters . Asking relevant questions shows engagement & helps solidify understanding gained from lecture / workshop material presented . Find the newest products, services, and innovations relevant to your area of expertise by exploring the exhibition hall. Talk with exhibitors to uncover more about their goods and how they could enhance your veterinary practise.
5. Use Social Media:
Reconnect with the folks you met at the event via email or other social media channels, and carry on the conversation you started (if appropriate) to further strengthen the business relationships you made there.
6. Reflect and Implement:
The contacts made during course attendance at the event should also be followed up with after you've returned home by contacting them again (through email), as the worthwhile connections built there could result in future partnerships.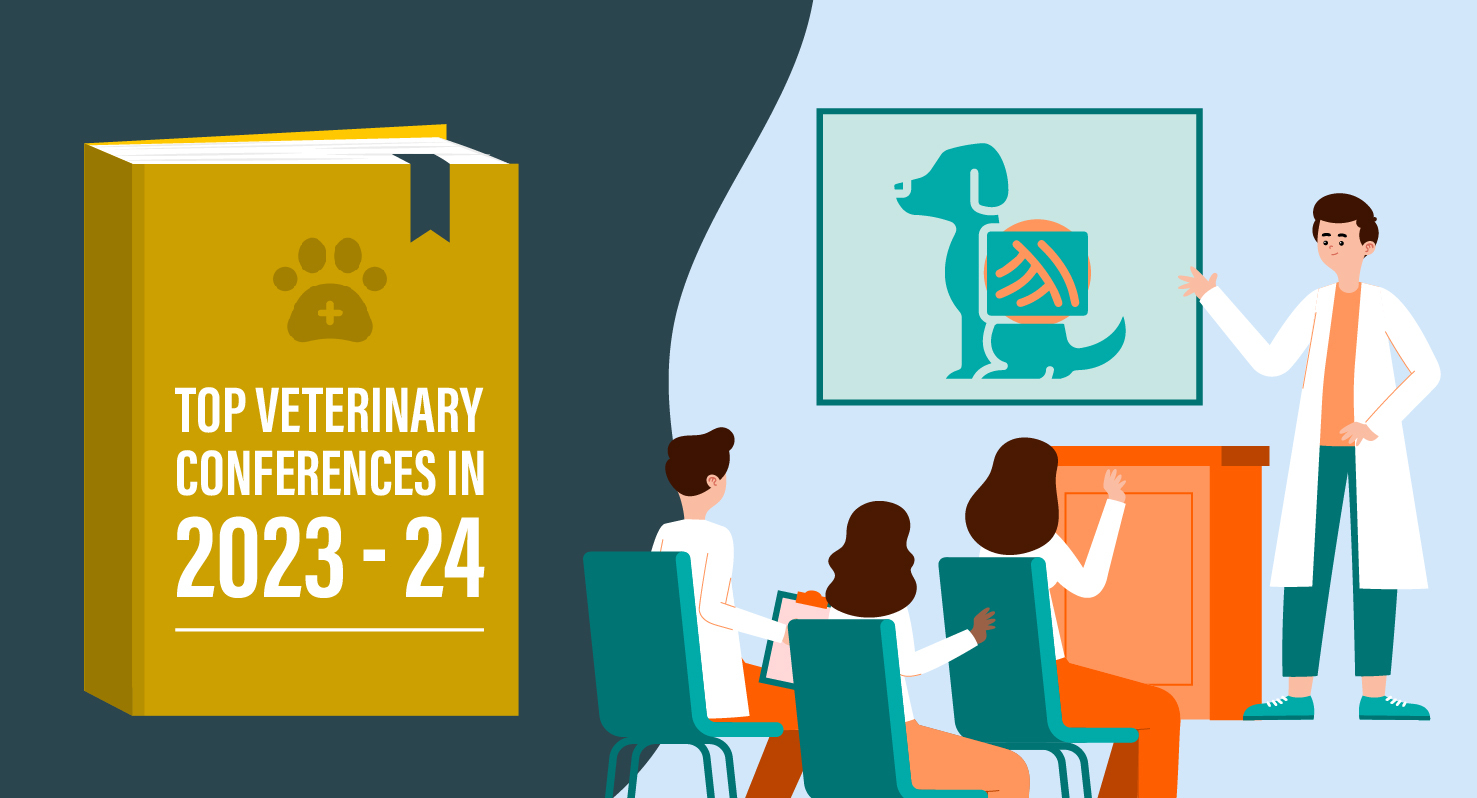 Top Veterinary Conferences in 2023 - 24
Want to uncover the most recent developments in veterinary care and medicine? Here is a list of the top veterinary conferences in 2023-24:
1. AVMA Veterinary Leadership Conference 2023
Hosted by the American Veterinary Medical Association, the Veterinary Leadership Conference (VLC) is one of the top-rated conferences, attracting thousands of delegates. With a standard in-person and virtual format, attendees can come together to discuss advances in small animal care across all disciplines, including surgery, internal medicine, and behavior therapy among others.
Host: American Veterinary Medical Association
Format: In-person and virtual
CE: 12,000+ hours
Location: Chicago, Illinois.
2. VMX (Veterinary Meeting and Expo)
The VMX (Veterinary Meeting and Expo) is excellent for beginners, as they can have direct access to presentations delivered by renowned specialists covering diagnosis, treatment options, rehabilitation protocols, etc.
Host: North American Veterinary Community.
Format: In-person and virtual
CE: Over 940 hours
Location: Orlando, Florida.
3. Vet Forum USA 2023
The Vet Forum USA 2023 has a carefully curated roster of leaders and experts in the veterinary business who talk about recent advancements in feline and canine healthcare, along with interactive sessions where attendees can share experiences and best practices among themselves!
Host: OpenRoom.
Format: Exclusively In-person
Date: September 26-27, 2023
Location: Florida
4. Connexity (AAHA Con)
The annual conference of the AAHA is a four-day veterinary workshop - widely recognized for its emphasis on animal medicine and the industry skills required to run your practice. Furthermore, the interactive educational tracks that they deal with provide ongoing education in both the medical and non-medical fields.
Host: The American Animal Hospital Association
Format: TBA
Dates: 09/20/2023-09/23/2023
Duration: 4 days
Location: San Diego, CA
5. ExoticsCon
ExoticsCon is one of the top-notch business- and education-focused gatherings occurring in 2023 for veterinary professionals and technicians who treat exotic, reptile, avian, and amphibian patients; as such, it may present an exceptional opportunity for networking and education.
Host: Association of Avian Veterinarians, Association of Exotic Mammal Veterinarians, and Association of Reptile and Amphibian Veterinarians
Format: in-person
Dates: 08/20/2023-08/24/2023
Duration: 5 days
Location: Boston, MA
6. Keystone Veterinary Conference
Hosted by the Pennsylvania Veterinary Medical Association, the Keystone Veterinary Conference is a four-day event offering continuing education tracks. It encompasses comprehensive sessions for veterinary technicians, students, practice managers, and companion animals, equines, and large/production animals.
Host: Pennsylvania Veterinary Medical Association
Format: in-person
Dates: 08/17/2023-08/20/2023
Duration: 4 days
Location: Hershey, PA
7. VETgirl U 2023
Scheduled to be held on August 10, 2023, VETgirl U 2023, is a four-day webinar that provides comprehensive case-based courses for veterinarians and technicians, covering a wide range of topics. The fundamental topics include surgery, anesthesia, emergency care, derm, neuro, and other veterinary procedures.
Host: VETgirl
Format: in-person
Dates: 08/10/2023-08/13/2023
Duration: 4 days
Location: Scottsdale, AZ
8. Veterinary Financial Summit
The Veterinary Financial Summit is an online free veterinary conference that features roundtables, panels, workshops, and lectures in diverse formats on veterinary practice management, personal finance, student debt, et al. This online webinar is a must for students and professionals who have just begun their careers in the veterinary industry.
Host: Veterinary Financial Summit
Format: Virtual
When: Fall 2023
Duration: TBA
Location: online
9. AKVMA Symposium
The AKVMA Symposium plays an active role in advocacy efforts by providing vet professionals and technicians continuing education up to 20 CEs. It is usually a three-day event organized by the Alaska State Veterinary Medical, scheduled to be held on October 6-8, 2023 - in Anchorage, AK.
Host: Alaska State Veterinary Medical Association
Format: TBA
Dates: 10/6/2023-10/8/2023
Duration: 3 days
Location: Anchorage, AK
10. 2023 AAFP Conference
The annual conference's theme for this year is "The Ins and Outs of Feline Nutrition and Gastroenterology," which promises to be a genuinely exceptional seminar that will motivate attendees at various stages of their professional development to increase their level of cat care and broaden their knowledge of felines. Sessions will go over every area of cat nutrition and gastrointestinal health.
Host: The American Association of Feline Practitioners
Format: in-person, virtual
Dates: 10/12/2023-10/15/2023
Duration: 4 days
Location: Memphis, TN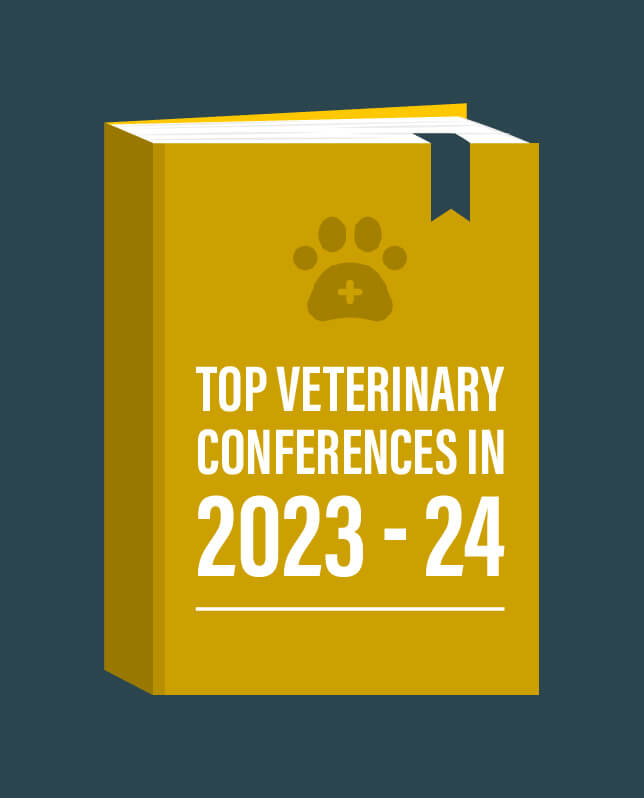 Conclusion
With these five top veterinary conferences happening over the next two years (2023-24), there is no shortage of opportunities available for veterinarians looking to develop their knowledge base further while expanding their professional networks. By attending any (or more!) of these events, you'll be able to sharpen your existing skills and get exposed firsthand to emerging trends within your industry. As a result, you can become better equipped when dealing with complex veterinary cases down the line!
Take attention, veterinary experts! Don't miss the chance to improve patient care and your professional career. There are several advantages to attending veterinary conferences, including remaining up-to-date on industry trends, making lasting connections with colleagues, and learning about the most recent developments in the sector as a whole. Don't let this opportunity pass you by; enroll right away!
Streamline your practice with VETport
Sign up Now!!!