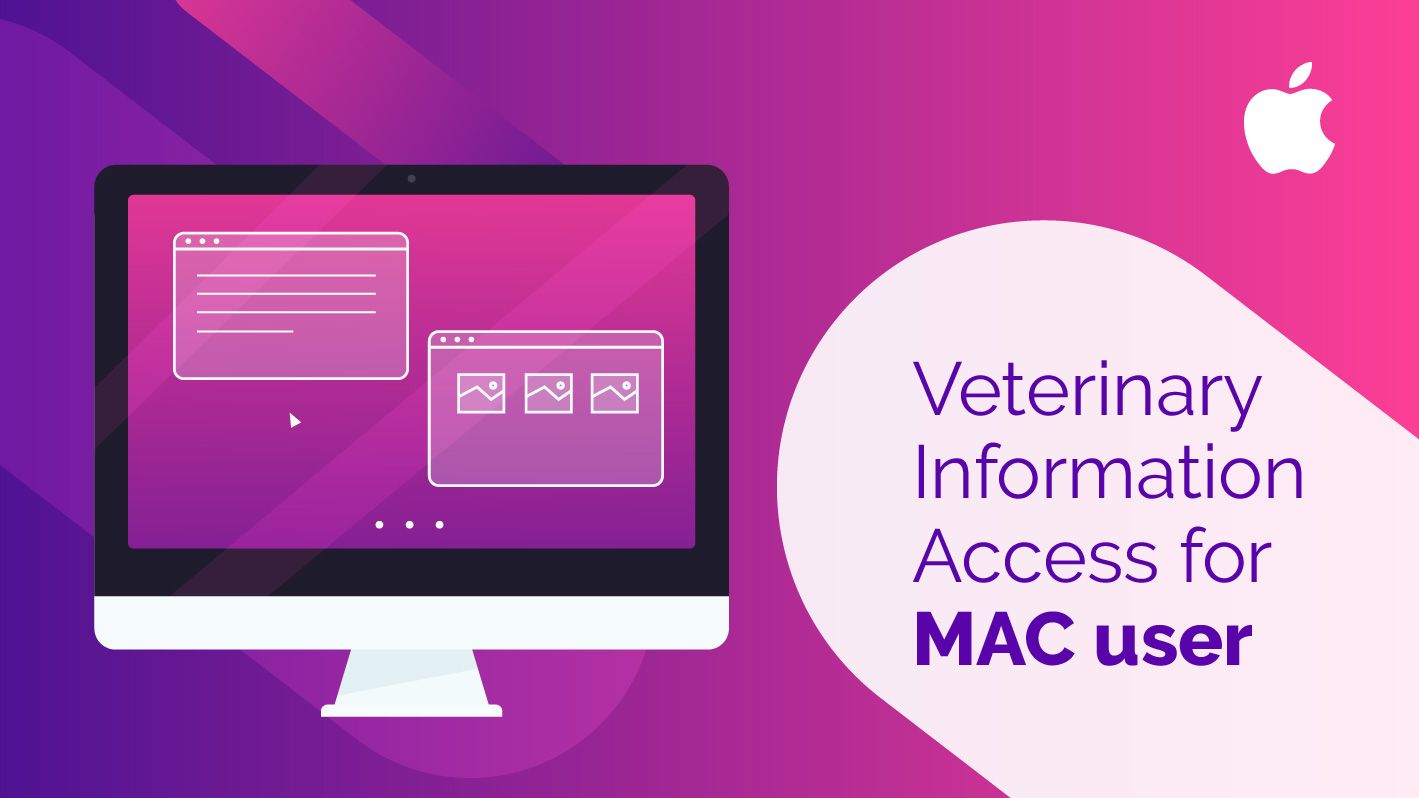 17 December 2010
As a MAC user, access Veterinary Information with ease and comfort.
---
Web-based Veterinary Software
Using a web-based practice management system ensures that you have access to the vital medical information all the time, from anywhere, right from the comfort of your home. Now even more if you are a MAC user. This technology becomes all the more flexible, when you can access it from Home, Starbucks or from the Car.
A Mac user can easily access the veterinary practice's software without having to opt for special veterinary software for the MAC.
Innovative features
Digital whiteboard: Access friendly templates for regular treatment, scheduling of patients, and regular updating of information. Easy transfer of information for future invoice purpose.
Client management: Proper filing of client information and tracking of payments made, post dated checks etc. Quick search by client name, phone, email etc
Patient management: Complete information of the pet, including a photograph capture. Quick search facility by pet number, pet ID number etc,
Reminder calling: Send reminder emails to the client with respect to follow-ups or pending payments.
Set appointments: Know which client has an appointment with you during the week or month-wise, based on whatever calendar you set up.
Point of sale: Satisfy your client by sending a birthday email or card on the pet's birthday, showing them how much you care for their pet.
This opens up an easy-to-use and better way to serve your clients. Short reimbursement cycles, increased efficiencies, detailed reports on revenues, collection and payment status and a long term client relationship.
Life could never have been so easy for Vets
This kind of software makes work easier like never before. It helps you maintain regular and complete animal records. Detailed medical, surgical and prescription information is now at your fingertips. It is easy to track the previous medical history and records of your patient.
Customized for all practices
Each user has the freedom to use the device of his/ her choice. Technology has opened up venues to work in a heterogeneous environment. Use your precious time wisely on management and customer care rather than figuring out how to use the software.
So now even if you use a MAC, technology is on your side. You don't have to run helter skelter looking for a special kind of veterinary software for the MAC.