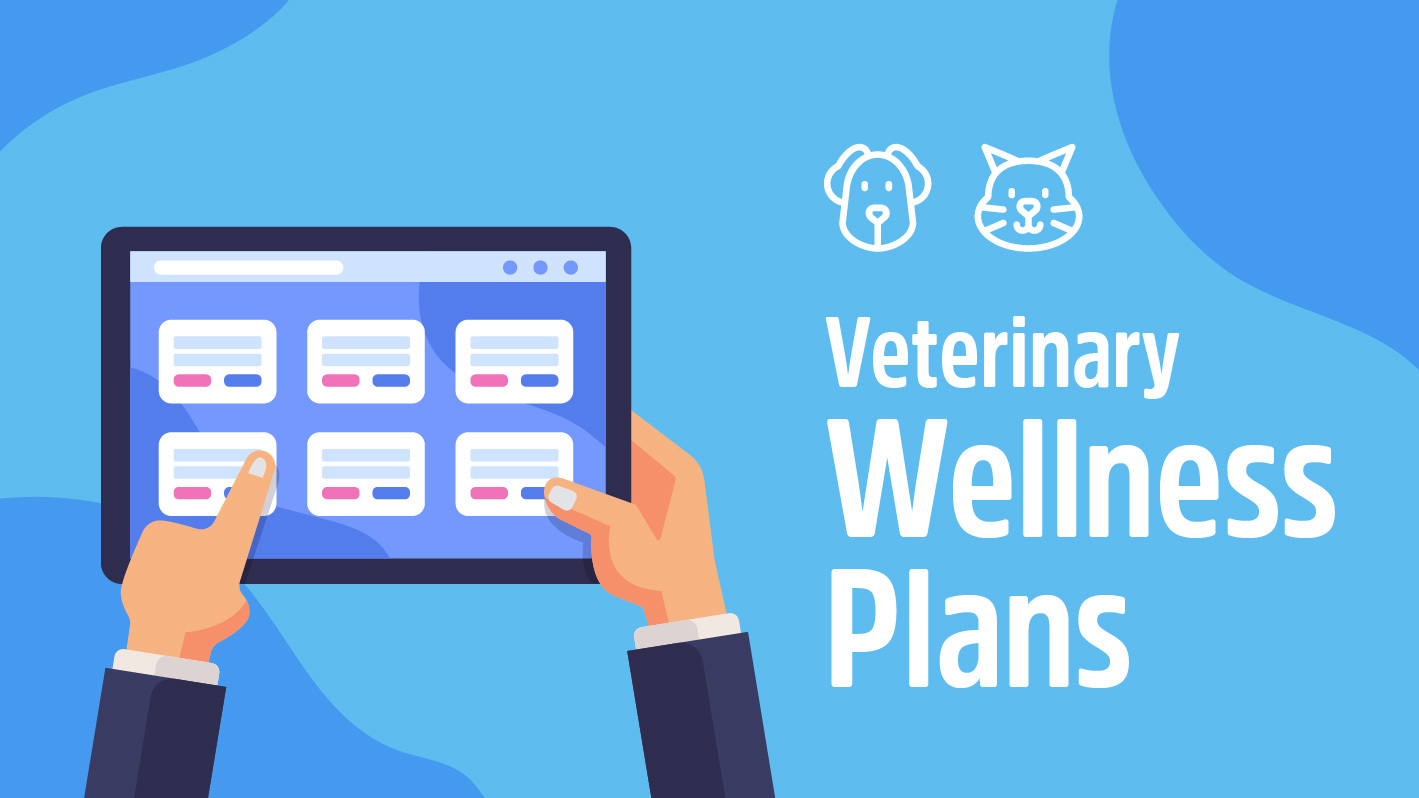 Published: 24 September 2020
Wellness Plan for Veterinary Practice
A deeper look into the rising popularity of wellness programs in veterinary science, what it poses, and how it can be built on.
---
Recent advancements in the field of veterinary science have been astonishing.
Innovation and imagination have come together to boost animal health care in an amazing way.
But such rapid growth is limited, isn't it?
After all, how much can such a niche field develop?
But, here's where you're wrong. Veterinarians are changing the playing field by introducing wellness programs into their practice.
This not only provides a holistic approach to pet health but to also create an environment of constant engagement by the owner, in their pet's healthcare.
In this article, I'll shed light on how wellness is the next step to broadening the horizons of veterinary science.
I'll also give you a view of how all doctors can inculcate wellness programs into their practice and clinical framework.
The prevalence of wellness in human healthcare
Before we go into the topic, let's take a deeper look into the meaning of wellness.
Wellness is an umbrella term that encompasses every action one takes to form a healthy, fulfilling lifestyle.
This includes a diet tailored to your bodily requirements, annual check-ups, a steady exercise pattern, and more.
The inclusion of wellness into human healthcare has been an incredibly long process. One that continues to build, evolve, and change even today.
But how did it start?
As we progressed as a society, the lens through which we perceived healthcare changed.
The statement - "Prevention is better than cure", is a testament to that.
A key milestone in the journey of wellness and medicare is the formation of "diets" and nutrition plans, which gave away to nutritionists and dietitians. Professionals who are now considered as indispensable parts of the medical community.
When we realized what crucial role diets played in maintaining our health, the approach we took towards it shifted entirely.
With that key change, the idea of taking a holistic approach towards medical care began.
Now, wellness and medical assistance are deeply interconnected, and often, one and then the same.
And guess what?
Through the endeavors of veterinary professionals, pet medicare and animal wellness will see the same fate.
Changing "Pet medicare" into "Pet Care" through wellness
By now, you're probably wondering -
"Will wellness really play that big of a role in changing the way we see pet medicare?"
Well, let me tell you.
The answer is - yes!
Through the medium of wellness, veterinarians can bring the concept of the overall upkeep of health and hygiene into the world of animal medicine.
Think about it this way.
Right now, medical assistance provided to pets is largely limited to treatments, vaccines, and shots.
But wellness seeks to widen these boundaries and include -
dietary care,
dental hygiene,
reproductive health and more.
Take a look at this:
A study conducted by the Veterinary Hospital Managers Association showed that over 14 percent of all respondents provided wellness facilities and programs in their hospitals and clinics.
That survey revealed that medical professionals were including wellness programs in their hospitals, because of the inclination that pet owners had toward them.
Wellness programs offer pet owners an affordable opportunity to widen the health care their pet receives.
A perfect win-win situation.
It's clear that wellness is an advantage for pet owners. But what about the practices?
Well, here's where it gets interesting.
In an article published in the Journal of American Veterinary Medical Association (JVAMA), the two authors, John O. Volk and Gregory Hartmann highlighted the way wellness can help grow a practice by leaps and bounds.
The write-up talked about the rapid growth of the National Veterinary Association, a corporate body with over 200 veterinary clinics when they introduced wellness programs in a select few of their practices.
The NVA clinics saw a 67 percent increase in the frequency of visits by their clients.
While the earlier average stood at a low 3.3 visits per year, the same value shot up to an outstanding 5.5 visits annually.
But a frequency in visits wasn't the only palpable improvement.
The average payments made by each client also saw a significant increase.
Clients now made lower payments and received a comprehensive medical plan, which covered all aspects of their pet's health.
The regularity of payments, which were received on a monthly basis, paired with an increase in clientele created a profitable system for the practices involved.
NVA saw that clients who purchased a wellness plan went from spending an average of $389, per patient per year to $613 per patient, per year. This was a jaw-dropping 58% increase in spending.
But that's just the tip of the iceberg.
NVA also saw that clients with wellness plans also spent more on non-medical supplies.
Expenditure by customers on non-medical supplies rose from an average of $223, per patient per year, to $286 per patient per year.
So, it's clear to see.
By introducing wellness into veterinary practices, the tapestry of animal healthcare will broaden and create a wonderful experience for both clients and clinics.
Inculcating Wellness into Your Practice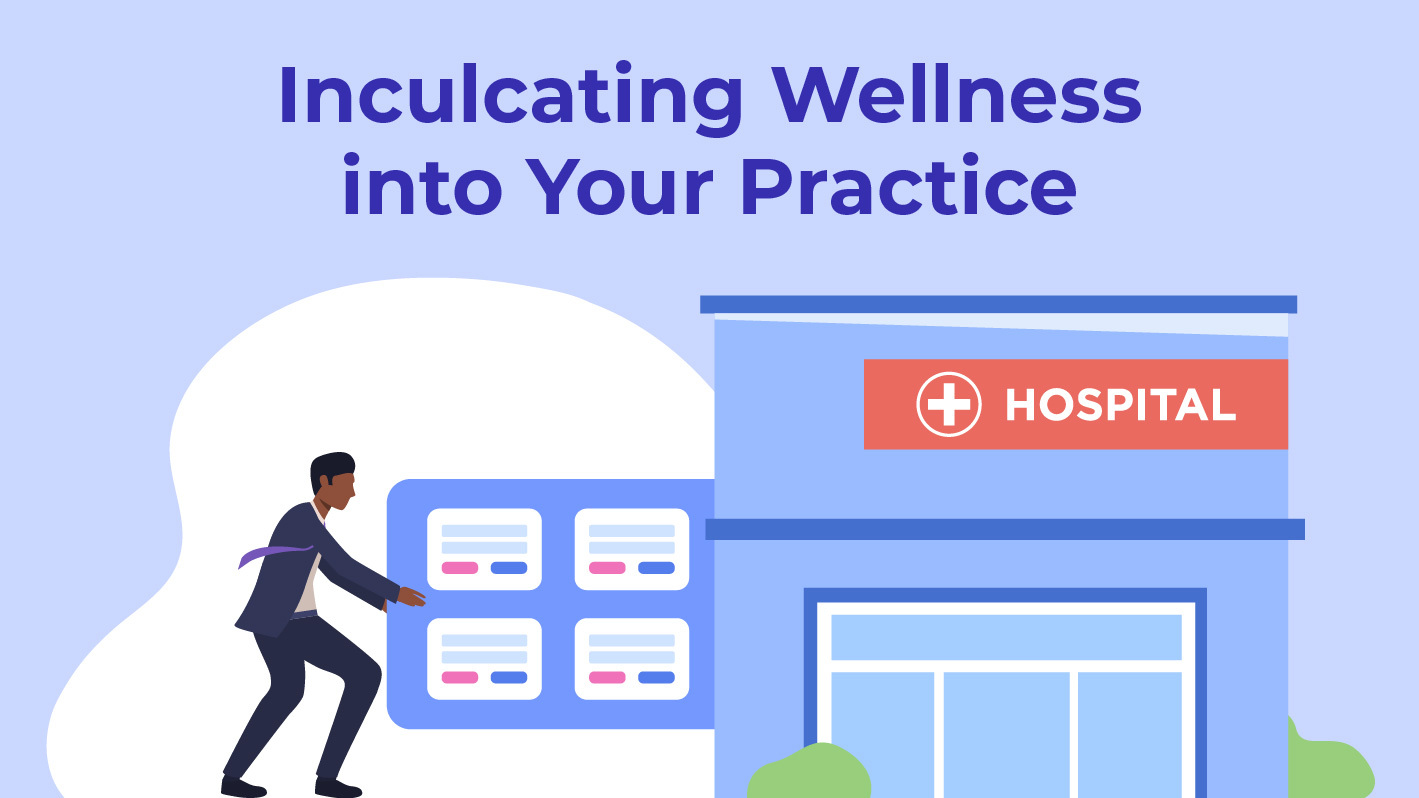 While wellness programs have a great advantage, there is a fair bit of apprehension surrounding the process of introducing it in practices.
But making such a transition isn't difficult at all.
Through a series of calculated and laid-out steps, practices can start to provide wellness services within months.
Don't believe me?
Take a look at the Hospital of Dauphin County.
The Hospital of Dauphin County implemented wellness programs into their practice some years back. Ever since then, these plans have transformed the way doctors and clients approach pet health care, all for the better.
Now, here's the million-dollar question:
How did they incorporate these programs?
Dr. Jennifer Fletcher, who works at the Hospital of Dauphin County, said that the first step is to create a comprehensive plan.
At their practice, doctors began by setting up electronic medical records for clients. This provided a base to build from. Templates with questions about the pet's lifestyle and habits were also created to establish a constant dialogue with the owners.
Staff participation is another crucial aspect that helps inculcate a wellness program.
Encouraging staff to share stories of wellness successes and establish a conversation with clients is impertinent, says Dr. Fletcher.
But that's not all.
The success of a wellness program lies in the hands of the clients.
Emphasizing the importance of overall care to visitors and taking steps to provide an all-round experience is principal.
To sum up, only through systematic collaboration between the practice and it's customers, wellness can be made the future of animal medicare.
With VETport, you can offer wellness plans to create a stronger bond with your clients, get insights to which plans are working better, to take the next corrective action. Billing for different plans with varying renewal dates is more efficient and reliable with VETport. Use wellness plan to increase the frequency of pet-owners visits by providing a cost effective and dependable care.
Make Your Practice more Desirable with Wellness Plan.
Summary
It's clear to see that wellness has managed to broaden the horizons of veterinary services enormously.
They have allowed practices to improve and widen assistance and made healthcare a more approachable concept for clients.
But a question remains.
What is in store next for veterinary wellness?
The truth is - there is no single answer.
There is a possibility that in later years, wellness can build itself to include emotional and mental health support for pets. Also, the building pressure on wellness to constantly innovate and change might even backfire.
However, one thing is for sure.
Now that wellness has entered the field of veterinary science, it is here to stay.
What remains to be seen is where it will go, and where it will take us.
Want to try VETport for FREE?
No Credit Card Required
FREE Telemedicine App till Covid Crisis
Access to VETport PMS Email Course
Related Articles
Streamline your practice with VETport
Sign up Now!!!