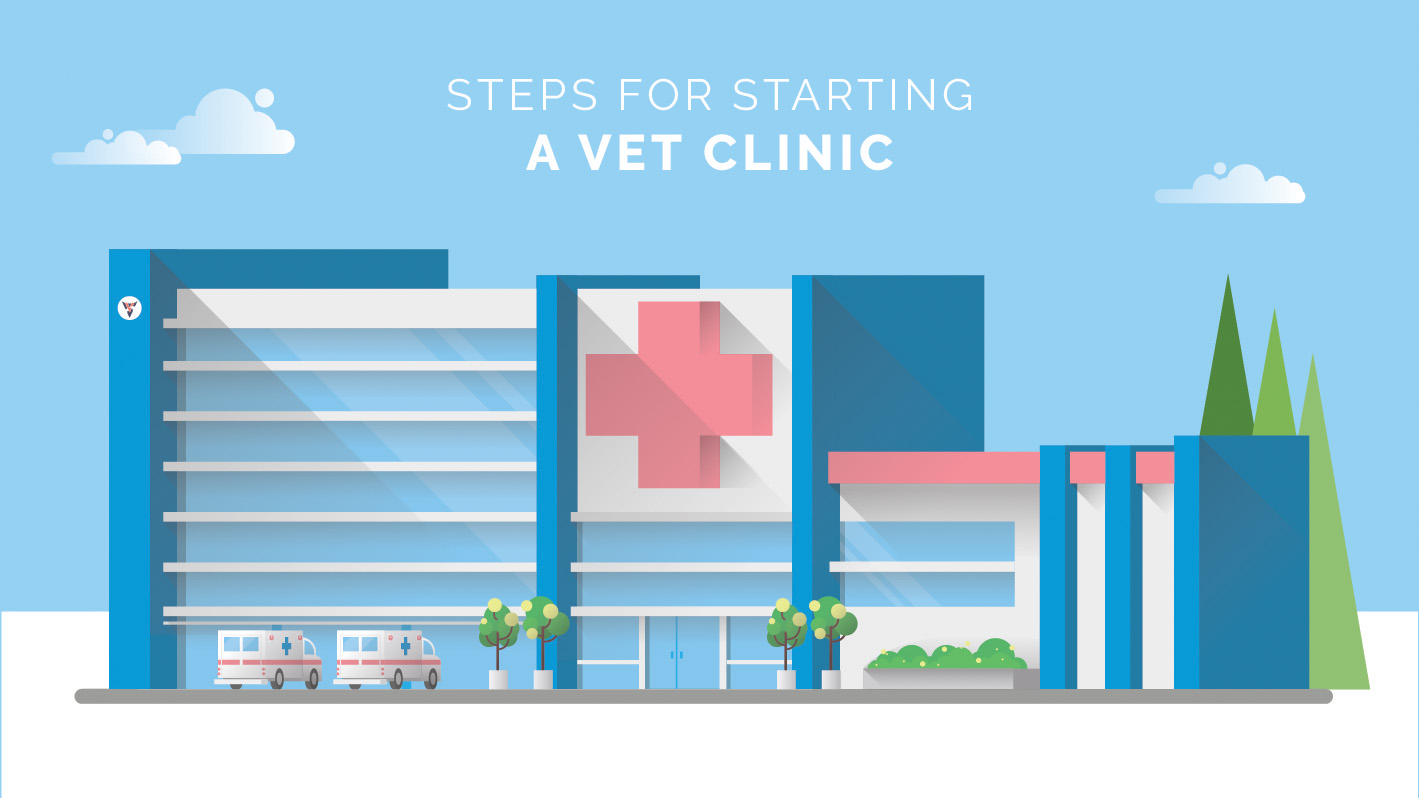 23 January 2019
How to Start a Veterinary Practice - 9 Steps for Starting a Vet Clinic
---
First of all congratulations that you have taken a decision to start your own practice now. It surely is an important milestone of your professional career and you would like to make the most out of this decision.
But before you jump the gun, it is important for you to get an idea of what lies in store for you ahead. It could be the steps you need to take to start the practice, the challenges ahead and what are the important items you need to take care of.
Below is a quick list of items, which you might like to tick in the same order (minor deviations are okay) to get going well: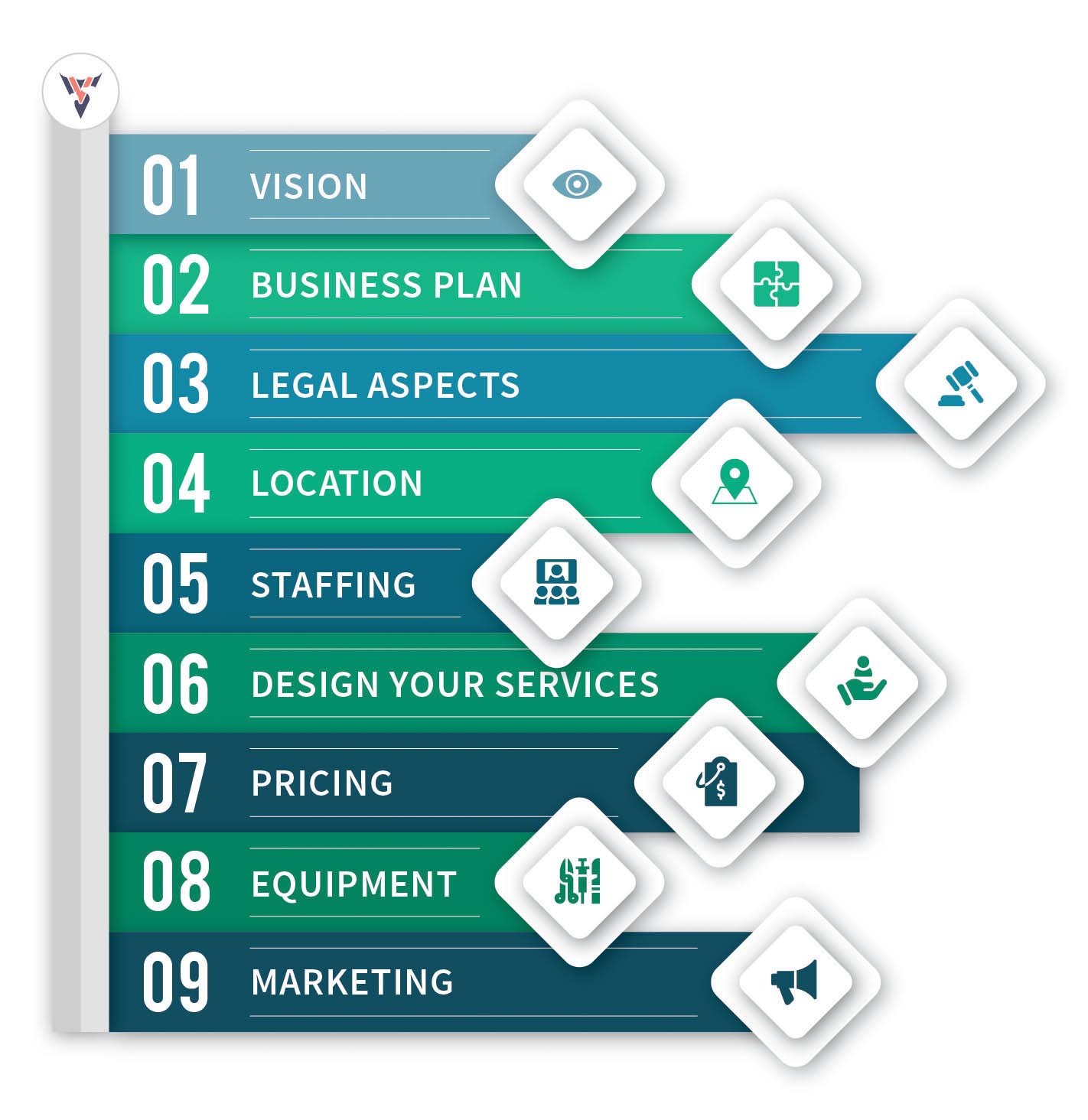 #1 Vision
Most of the people jump the gun directly and do not invest time in thinking through the reason behind opening their practice. If you want to play long in this game, you need to think long from the starting itself. You must have a vision to have a clear idea as to how you want to take this forward. Let it not become a result of your sudden jump in passion.
#2 Business Plan
Irrespective of the business one wants to start, creating a business plan is one of the first few steps, which must be done as a part of the planning process. A basic plan should contain the type of clinic you wish to operate, the range of services you want to offer, overall size of your operations. This should also include your sources of revenue, the potential expenditures that may have to be done. You should at this moment also try to forecast your financial numbers based on assumptions. You should also try to figure out your sources of funds at this stage itself. Forecasting will help you to create milestones and judge success/failure of your practice. Also, it is to be understood that at this moment you might not have complete information, so certain logical assumptions are required and also keep a scope for deviations.
#3 Legal Aspects
Before starting the practice, it is advisable to create a legal business entity. This will avoid any personal liability in case your practice is sued due to some reason. It is also imperative at this moment to research if you need any legal approvals from the local or federal bodies. If yes, the same should be procured to avoid any non-compliance issues at a later stage.
#4 Location
Veterinary clinics require real physical space. You cannot cure those lovely pets virtually. Location is one of the larger investments a veterinary has to do in the initial stage of planning. One must consider various factors while planning the location:
You would like to open the practice at a location that is easily accessible by your larger client base.
You would also like to figure out the competition in that area since if there are already too many clinics in that area, then making inroads will be tough if not impossible.
Buy or rent, would be another important decision to make. One must weigh financial pros and cons before making the decision. Buying would incur a one time fixed cost while rent would be periodic lesser variable cost.
#5 Staffing
You cannot do all the work by yourself. You would need technicians, receptionists etc. for running the practice successfully. You must also forecast at this stage how many of each of the support staff do you need. Once you have a clear idea on requirements you can start the hiring process. Hiring is an important activity, since a wrong hire may impact the business in the beginning. It is also one of the most time consuming activity, since you need to screen profiles, take interviews and then possibly select one of them. You can either choose to do by yourself or ask an agency to do some work for you.
#6 Design your services
Although most services will follow a standard operating procedure and there is little modification which you can do. However, in this limited scope you can see what best you can do to create a positive differential over others. Also, in today's world customer experience has the prime importance. You can also think about how you want to give a long lasting and positive customer experience to your clients.
#7 Pricing
Pricing is the next activity in the line since you have already designed your services by now. Some of the common methodologies to price are mentioned as below. Based on your context you can choose anyone:
Customer Willingness to Pay: Eventually, your customer will be paying for the services. So you must figure out how much is the maximum an average customer can pay and price accordingly.
Cost Plus method: Another popular pricing method is the cost plus method. In this method, you add your profit margin over the cost incurred for that kind of a service. In this, it is very important to map all the costs which is incurred when executing that service
Competition based: You are not alone in the business. Your competitors also share the same customer base. If your pricing is higher than your competitors, customer might choose your competition over you.
#8 Equipment
Once most of the above steps are done, the clinic then needs to be fitted with the equipment required, laboratory instruments, medical supplies etc. Not having them is surely not going to create a positive customer experience.
#9 Marketing
Once you are ready to go, you need to start marketing the practice. You could choose to do by yourself, get p eople on board or outsource this to professional agencies. You can do marketing in print media like advertisement in newspapers, magazines etc., in outdoor media like banners, billboards, posters etc., in electronic media like Email Campaigns etc. If you are high on budget, you can opt for TV and Radio Ads as well. Social Media is the newest trend and your presence is very vital there to engage with the community by and large. It goes without saying, that a strong and good website will add value to your brand further.
All in all, these are some of the steps you can do to open your veterinary practice. This is a basic framework and based on your context you can add, reduce or modify some items to kick start your veterinary practice in a planned and structured manner.
Tips for Setting Up a New Veterinary Practice
Most veterinary students dream of owning and successfully running their own veterinary practice. Veterinary school graduates often jump head-first into their own start-up and find themselves floundering. Take your time to figure out the basics before you rush into establishing a practice of your own.
These are some general tips to give you some food for thought… Get some experience
Look before leaping straight into starting a business of your own; it would be wise to begin by getting an apprenticeship or job with an established veterinarian or veterinary hospital. The key is to sharpen up your skills and gain practical knowledge so you know exactly where you are starting from. Get the knowledge and inside information that will help you build a practice of your own. This also a great way to figure out the requirements of the day-to-day running of a clinic.
Plan, plan and plan
A well-researched and comprehensive business plan is vital to setting up a practice. Educate yourself on getting the capital you need, the technology and machinery you need and the staff you require. Be clear as to which direction you are headed and all possible financial constraints that may come up; you do not want to find out after taking on the debt. Cover all bases; a successful veterinary practice is not only about doing the best job but also about managing an efficient business. Do the research for possible locations; the potential client demographic as well as possible competition is also something to take into consideration. Gather all the information regarding permits, licenses and other paperwork and legalities pertaining to that particular area. Draw up a workable framework for your marketing and advertising needs.
Use efficient tools
Using veterinary software programs can be a huge boon for those learning to manage a start-up. A veterinary software can help simplify your everyday processes and help with inventory management, making and tracking appointments, client registrations, managing finances and staff, etc. You and your clients can access records and details online making the whole operation a lot more efficient and time-friendly. It will eliminate the clutter that comes with paperwork and allow you to have information at hand, whenever you need it – even on your Mobile.
Find your niche
You need to decide on what services you plan to offer before you embark on the journey. Some veterinarians nowadays offer not only high and low-end medical services but also ancillary services like grooming and selling pet care products. Certain services will require certain instruments and medical equipment as well as the staff with the right skills.
Give yourself time
Be realistic; a business does not flourish from the get go. It takes time to transition into a financially viable practice. Getting and sustaining a steady client base takes time and effort and can be challenging; so be prepared to weather a few storms before it's smooth sailing. Volunteering at local animal care and protection leagues can be a good way to tap into potential business as well as garnering some goodwill. So what are you waiting for, start your vertinary practice today!
Get 15 Days FREE Trial
No Credit Cards Required. Sign up Now!!!