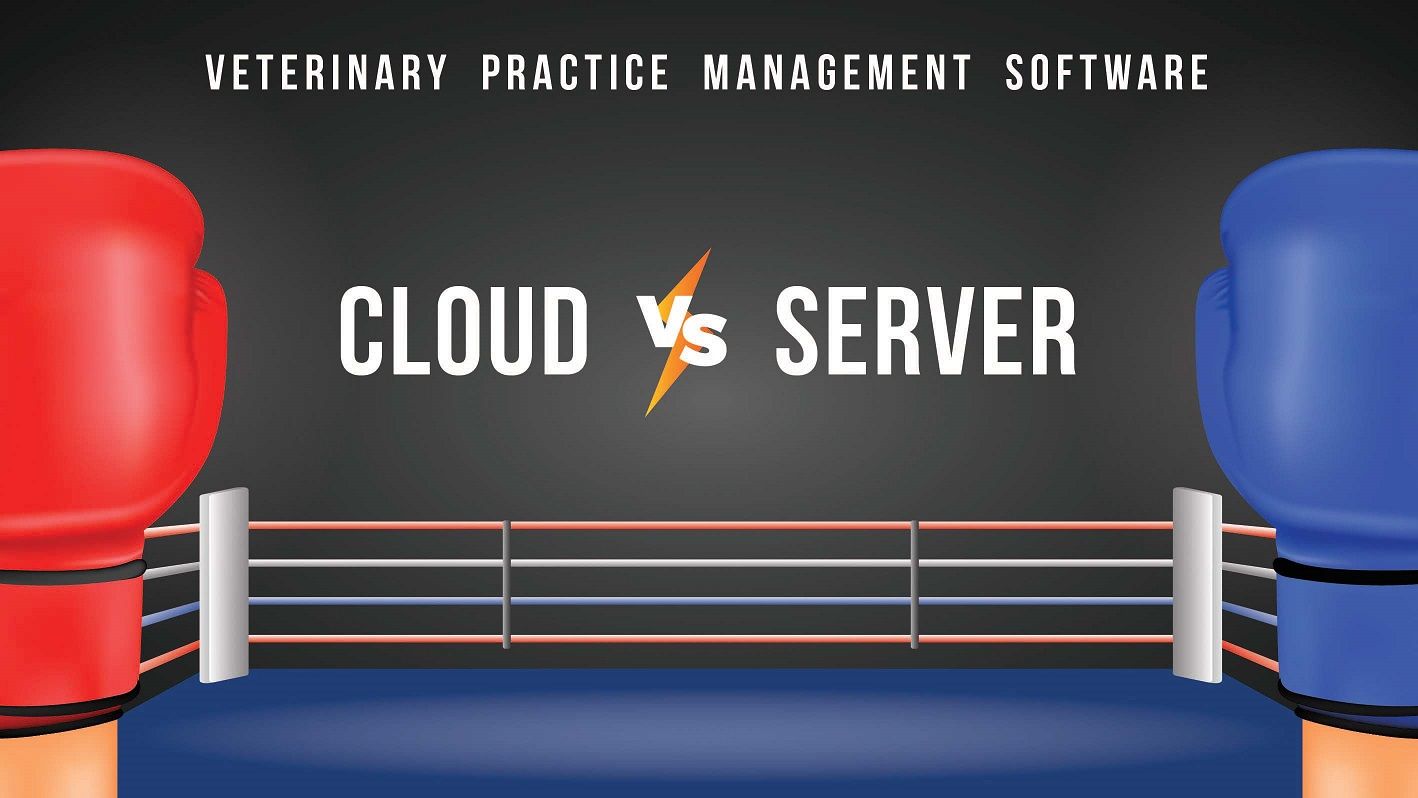 ---
Veterinary professionals are now in constant search for the best veterinary computer programs. When they look for different options available in the market, they come across several options. Currently, there are two categories of Practice Management Softwares (PMS) available in the market. One is Cloud-based and the other one is Server-based. There are several benefits of cloud-based software over server-based ones. Here, in this article, we shall highlight few pointers on why cloud-based veterinary software is a better choice compared to the server-based ones.
Cloud veterinary software is a practice management tool that helps animal healthcare professionals to organize their day to day work with the help of cloud technology. This software is hosted on the cloud and can be accessed by any kind of devices like desktop, laptop, mobile, tablet, etc. There is no need for software installation, unlike the old school standalone or server-based software. Cloud vet software is accessed over the web/internet, which is why it is also called as web-based veterinary software in some cases.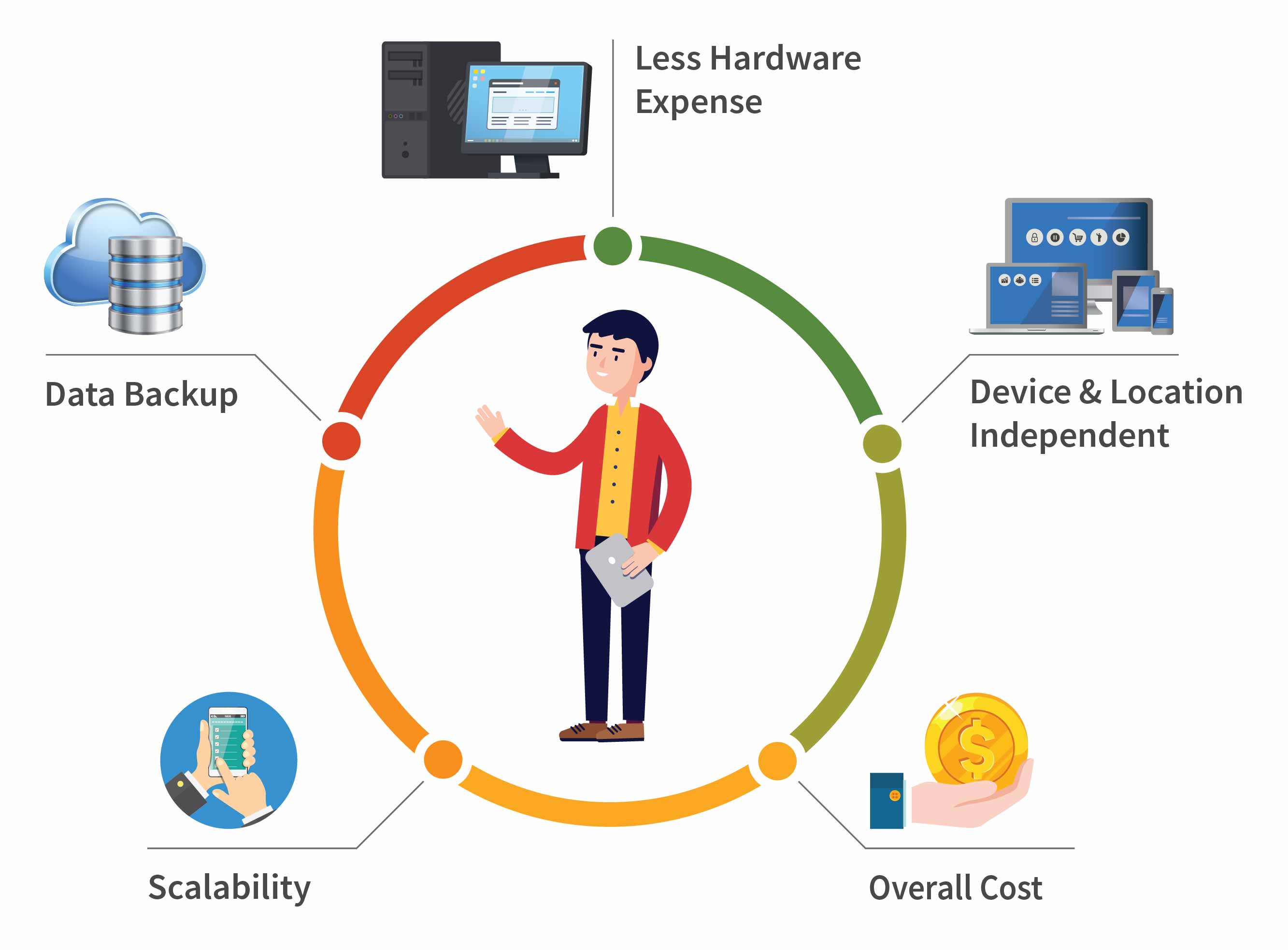 1. Less Hardware Expense
Server-based practice management software typically needs a server to be installed at the location. That server will consume power & will need periodic maintenance. And, most of the times those servers are not utilized to the full of efficiency which results in wastage of server space. The installation fee & fixed costs for the server-based software is very high. This is the main reason why small clinics or veterinary practices cannot afford to have a server based PMS.However, with the cloud, all the above-mentioned problems can be solved. Cloud-based Practice Management Software does not require any installation charges. Some cloud-based PMS vendors like VETport even give free trials during initial days of usage. There is no physical server nor any maintenance costs for the same. The cloud-based PMS do not waste any server space and hence are very economical & affordable. You can get the basic subscription for even $69 per month. The smaller clinics can afford the same service that is being enjoyed by bigger clinics.
Almost every business is moving from server-based to cloud-based applications. Cloud is the preferred mode of technology these days. According to a survey by Forbes, 83% Of Enterprise Workloads Will Be In The Cloud By 2020. So, it would be a wiser move for every veterinarian to get adapted to cloud computing before the older models become obsolete.
2. Scalability
The best advantage of cloud-based is the Scalability. It doesn't matter what is the size of your clinic/practice. Just pay as you use. There are options to only pay for the services you use. For example, you will pay $69 for the basic version of the software. If you want to use additional features like 'VetSMS -Text Messaging', 'Vet Rocket', 'Online Booking', etc. you will have to pay extra for each service. This way you are saved from paying the fee for entire software and only pay for the part you use. Also, you will not face any issues while upgrading or downgrading of your subscription in future. You would never achieve this scalability with server-based PMS applications.
3. Device & Location independent
Cloud technology is accessible on any device. If your Practice Management Software is in the cloud, then it can be used from Desktop, Laptop, Macbook, Tablet, iPad, Smartphone, etc. The technology is also location independent. You can have the same access to your PMS application from any corner of the globe. So, mobile veterinarians need not worry now. You can take your PMS with them wherever they go. All you need is a reliable internet connection.
4. Data Backup
Data can be backed up in the cloud as regularly as 15-minute intervals, minimizing data losses in disaster situations. So, if you are using a Cloud-Based/SaaS-Based Practice Management Application, then you need not worry about data loss at any moment. Be sure that your data is safe and secure with the PMS Application provider. The server uptime for Cloud-based PMS application is usually more than 99.9% which is more than enough for a Veterinary Practice/Clinic.
5. Overall Cost
Finally, let's see whether we are paying more for cloud-based PMS or server-based PMS. Typically, a server-based application requires an initial investment/set-up fee of about $10,000. Adding on to that, you have to pay an annual fee of $2,500 every year. For cloud-based PMS application usually, you do not have to pay the installation fee. However, there are some PMS vendors who charge you installation fee of about $2,000. We would suggest you ignore those vendors who charge a huge installation fee for cloud-based PMS applications. The annual charges of cloud-based PMS applications for the basic versions lie between $1,200 to $1,800/year. Cloud-based PMS applications are a clear winner here. If you choose to use VETport as your PMS application, then you will incur no more than $850 per year with first month as free trial. Hence, VETport is the overall winner here among all the Veterinary Practice Management Software Applications in the world.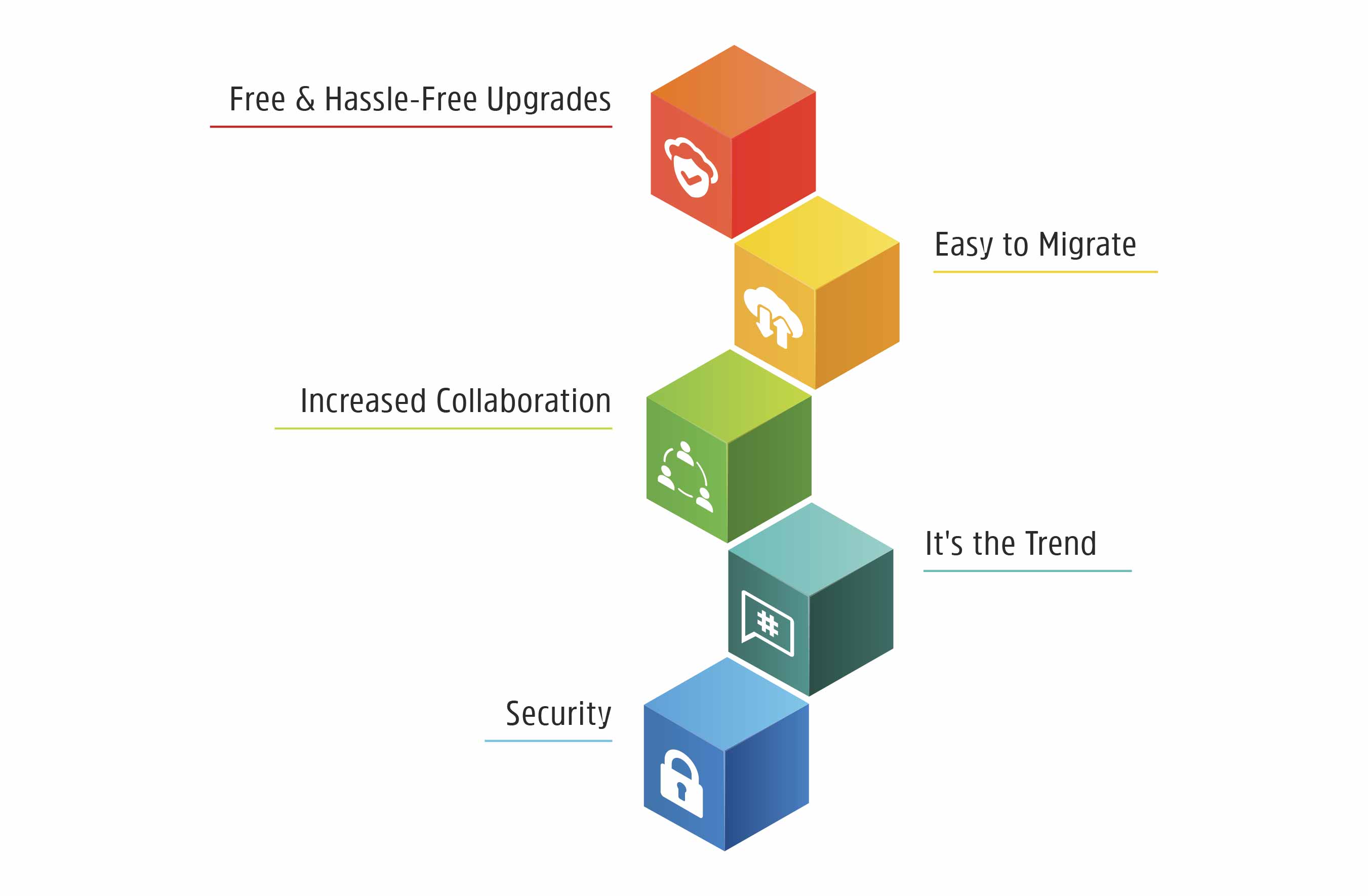 1.Free upgrades:
Every software applications become outdated one day. Hence, the producers of software applications come up with periodic updates. These updates make the software feature rich, bug-free, cost-efficient & easy to use. When it comes to cloud-based applications, the updates are installed by the vendor at the server side. So, the users will not even notice that the application has been upgraded. This makes the process smooth & hasslefree. And, the interesting thing is that most PMS vendors don't even charge a buck also for upgrading the application. Isn't it an exciting feature of cloud!

2.Easy to Migrate:
Suppose you are not satisfied with your current PMS application and wish to migrate to a better veterinary software which is more compatible with your practice. In case of server-based PMS application, it becomes cumbersome to transfer data from one application to another. Sometimes, part of the data gets lost in the process. However, in the case of the cloud, the job of migrating the data becomes easier.

3.Increased Collaboration:
When your staffs can access, edit and share documents/files/EMRs/Lab Reports anytime, from anywhere, they're able to do more together, and do it better. Cloud-based workflow and file sharing apps help them make updates in real time and gives them full visibility of their collaborations.

4.It's the Trend:
Almost every business is moving from server-based to cloud-based applications. Cloud is the preferred mode of technology these days. According to a survey by Forbes, 83% Of Enterprise Workloads Will Be In The Cloud By 2020. So, it would be a wiser move for every veterinarian to get adapted to cloud computing before the older models become obsolete.

5.Security:
It is a proven fact that Cloud servers are more secure than the in-house servers. It might look counter-intuitive because cloud operates on public platforms and has a high tendency for data theft. However, the statistics say that 94 percent of businesses saw an improvement in security after switching to the cloud, and 91 percent said the cloud makes it easier to meet government compliance requirements. The key to this amped-up security is the encryption of data being transmitted over networks and stored in databases. By using encryption, information is less accessible by hackers or anyone not authorized to view your data. As an added security measure, with most cloud-based services, different security settings can be set based on the user. (Source: salesforce.com)
Although the cloud-based PMS applications look like the perfect solution for Veterinary Practice, they have certain drawbacks as well. Here is a list:
1. Dependent on the Internet:
Cloud-based PMS applications run on the internet. If there is an issue in quality or availability of the internet, the PMS application will not function properly. Hence, it is prescribed to have the accessibility to good internet connectivity before going for a Cloud-based PMS.

2. Downtimes:
The cloud-based software may face downtimes due to maintenance and other issues. Typically, most cloud software vendors ensure 99.9% uptime. This means a maximum of 9 hours of outage in a year. This shouldn't be a concern for most veterinary hospitals, because this is standard in the SaaS industry.
In spite of some minor drawbacks, the cloud-based PMS is far superior to Server-based PMS applications. The cloud-based PMS is suitable for both large & small clinics. If you are looking for a cloud-based PMS application for your clinic then go for VETport, the best PMS in the world.
Streamline your practice with VETport
Sign up Now!!!