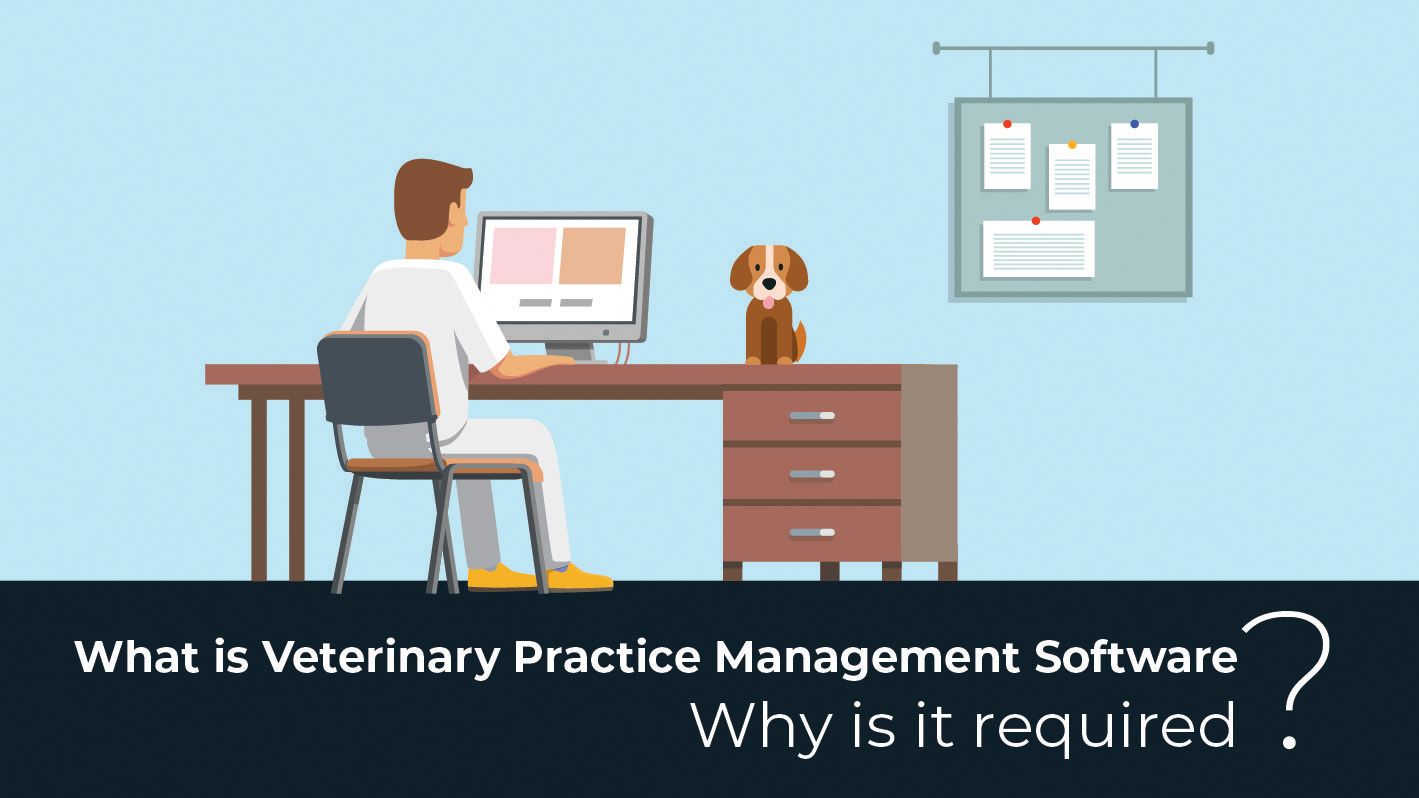 21 February 2019
What is a Veterinary Practice Management Software (PiMS) and why is it required?
---
Veterinary practice management software is the tool that helps to deal with day-to-day operations of a Veterinary Practice. Traditionally, It allowed frequently capturing patient demographics, scheduling appointments, and doing basic day-to-day jobs of Veterinary operations. However, with time, their competencies and role have evolved to such an extent that they have become an indispensable part of your practice. Today, they are used to streamline tasks in the organization, reduce redundant operations, produce insightful business and operational reports which are extremely useful for business decision making.
But it is not a doubt that still the value of the practice management systems are underestimated and hence we would like to bring forth why a practice management software is very important for your clinic: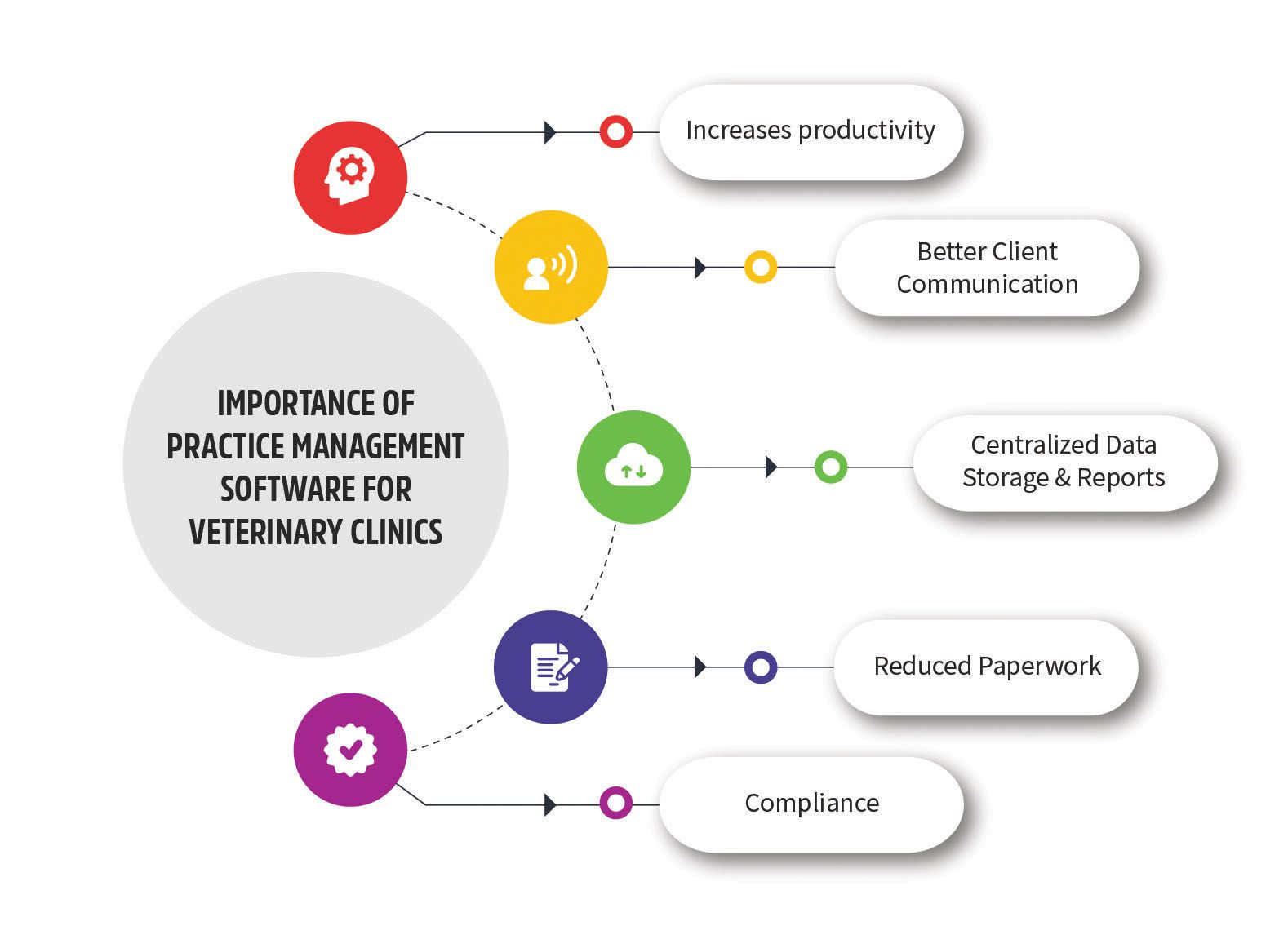 #1 Increases productivity
When you start your practice, the scale is small and you might be having control of everything. In short, we can say that we can say that you will have a very tight grip on your business both in terms of business and operationally also. But as your practice grows, you will see growth in both breadth and depth. The number of departments in your practice will grow and the number of people in each department will also increase. For example, if earlier you were managing all the finances by yourself, you might now need to have a finance team in place. This team will interact with various other departments. More people mean more transactions (including internal transactions). More transactions mean higher chances of error on those transactions. A solid Veterinary Practice Management system can help you to minimize those errors; the re-work associated with them and hence can have deep impacts on the productivity of the person, department and overall practice as a whole.
#2 Better Client Communication
Imagine a situation that you do not have a strong Practice Management Software in place, how often can you communicate with your clients. Will you be able to always send the reminders on time? Will you be able to send the client Satisfaction survey on time after every service or even the annual survey on time? If a client comes to you asking for a lost report or a lost bill, chances are that you will take all the time in the universe to find that out. Now imagine a situation when you have a practice management software which does all these things in an automated way. Your patients will get way more information then they were getting earlier like a pending upcoming visit to schedule an appointment, reminder for their upcoming and scheduled appointments, information about the payments and invoices, easy retrieval of a lost or untraceable bill, receipt or a medical report. It is an accepted fact that with a practice management software, your client communication will see new heights and the chances that you get a complaint from any of your clients is hardly any.
#3 Centralized Data Storage and Reports
An old business saying goes by "If you cannot measure it, you cannot improve it". As a practice owner, it is highly important to be able to measure vital data and then take courses of action to work upon it. Traditionally, the only measurement, which was done, was about the financial numbers and then we will have broad actions to improve the same. However, the situation has changed, in today's context of cutthroat competition, customer experience has become more vital than ever. Service businesses are measuring parameters like waiting time, overall lead-time and working on them to reduce it to take customer experience to the next level. This is just an example and there are multiple such examples where different metrics are being measured. And now the moot question arises, can we measure this kind of data with the traditional pen and paper way. We can, but the time it will take is unimaginable. Modern-day Practice management systems have the capability to store almost all the data, which your practice generates. Using this data, it can generate various type of reports some of which are cited here: Production Reports, Costs Reports, Account Receivables Report, Inventory Reports, Client Reports etc.
#4 Reduced Paperwork
With Practice Management Systems, Your paperwork is now a thing of the past. The main objective is to establish credibility by acquiring and retaining the maximum numbers of patients while providing quality service. In Small practices, major work is done by the veterinary him or her. In the absence of a decent practice management system, the veterinary will be spending a considerable amount of time in unproductive jobs like paperwork and will not be able to establish the main objective of the practice. Even in large-scale practices that have multiple departments to manage various affairs, paper work consumes a lot of time of the subject experts. A strong practice management system will help to reduce the paperwork for those professionals and allow them to focus on the improvement of efficiency and effectiveness of their relevant departments.
#5 Compliance
Most modern-day Practice management systems are strong enough to ensure compliance with various health standards, financial standard etc. It is a known fact that such standards are different in different nations and quite a few practice management systems are compliant with these standards from Major Nations. In the absence of a robust PMS, it is quite possible to miss on some and hence result in a non-compliance issue.
In summary, we can clearly see and understand the advantages of a good practice management system. If we think with a more holistic approach, we can easily come to a conclusion that though an initial cost will be incurred but in the longer run a good veterinary software will be very beneficial for the bottom line and the customer experience of the practice.
Get 30 Days FREE Trial
No Credit Cards Required. Sign up Now!!!