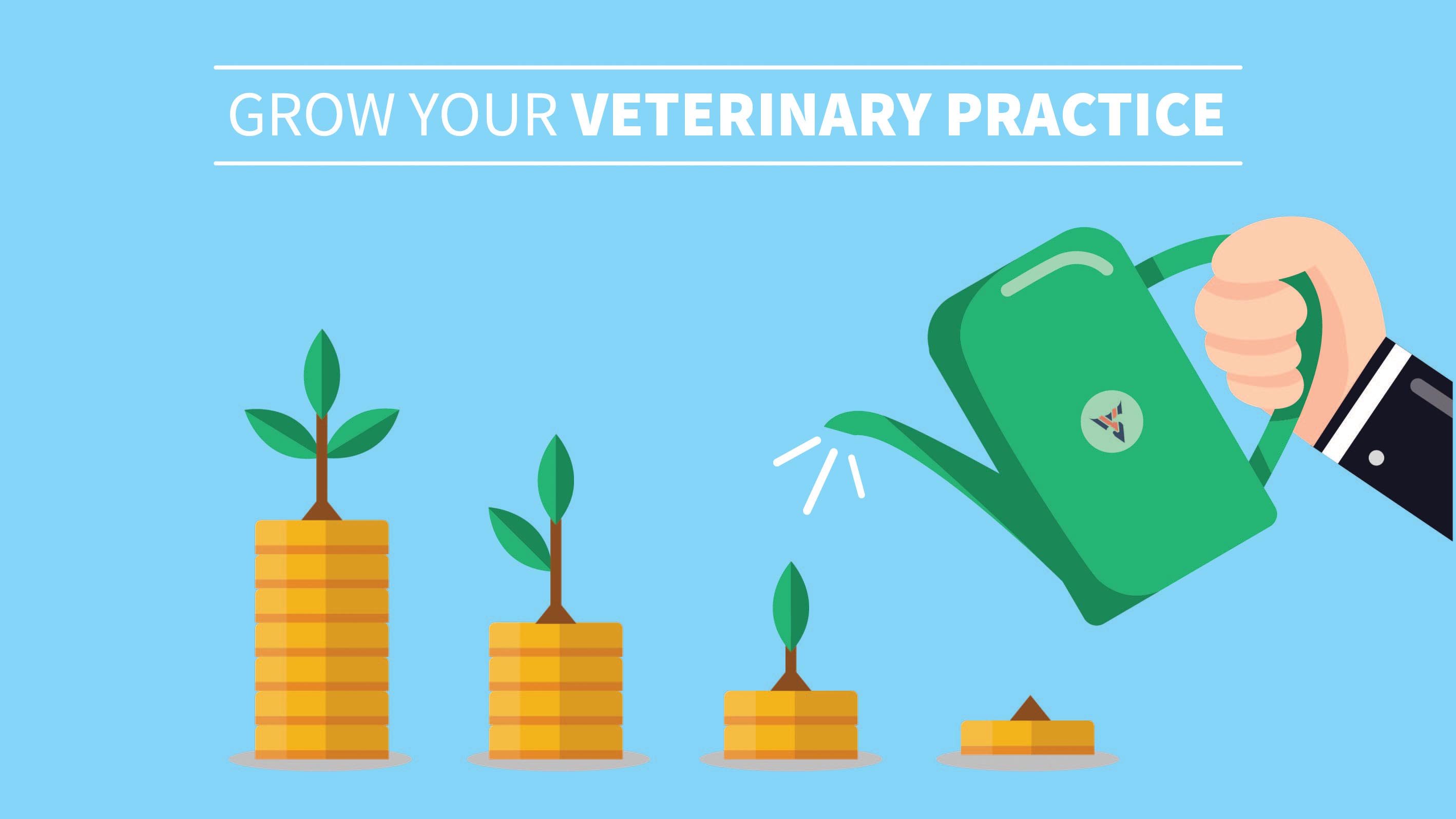 27 March 2018
Grow your Veterinary Practice by following these Simple Steps
---
Are you one of those veterinarians whose practice has become stagnant? Same clients, same old pets, no new faces! If you wish to grow your client base by following the best practices, this article is for you. Here, we will discuss some simple techniques that every veterinarian can follow to increase the number of footfall to their clinic. Growing your veterinary practice is necessary if you wish to stay ahead of your competitors. Reaching new clients and making your services more convenient to access is the agenda here. Follow the simple steps mentioned below, and your business will see it's golden days soon.
4 Simple Steps to Grow Your Veterinary Practice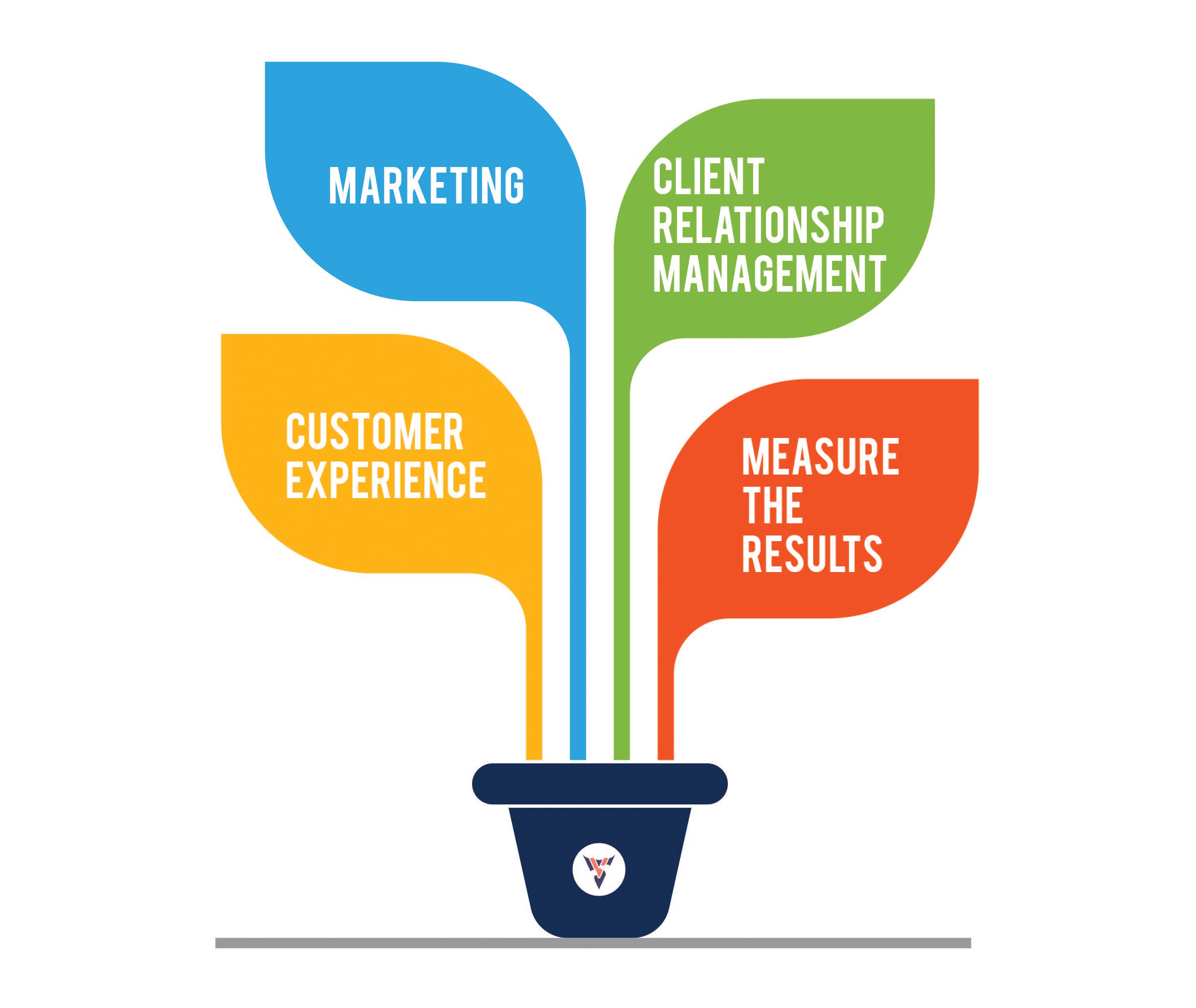 #1 Marketing & Communication
There are some key factors on which every organization depends upon for survival & growth. Similarly, a veterinary clinic is also an organization which depends upon several factors to grow. Among all those factors, the most crucial factor is Marketing. Marketing is necessary for any organization to get in the track of growth. With proper marketing, a veterinary practice can achieve great heights. Here are very simple marketing tips for your veterinary practice:
A. Keep in Touch:
As a business, you must ensure that you stay in constant communication with your clients. You may send them newsletters on Pet Care every month. You must ask for feedback on your service after your client has visited your clinic. You may send them postcards on Special Occasions(New Year, Thanksgiving, Christmas). The goal should be to stay inside the minds of the pet owners.
B. Free Check-Ups:
There would be days when very less number of clients visit your clinic. Isn't it a good idea to invite clients for a free check-up of their pets? You can target those clients who have not visited you in a while. This is never a bad idea if your staffs are sitting idle on those days when you do not have many appointments. An alternative way is to offer first check-up for Free. Think how many new clients you will get. Isn't it a great way to increase your client base?<
C. Social Media:
This is the era of smartphones and people spend most of their online time on Social Media. And interestingly, as per a research on Social Media Users, it was found that pet owners spend 178% more time on social media than a normal user. So, if you want to reach out to your pet owner clients, social media is a free yet powerful channel. Facebook, Instagram, Twitter & Pinterest are the most useful platform to promote your practice.
D. Search Engine Marketing:
This has been a popular tactic for quite some time. Now almost half of the global population use the internet. And, all of them use a search engine to get answers to their queries. When a pet owner is searching on google for "Best Pet Clinic in Texas" your website should show on that search result. Without online visibility, your marketing is half done. Search Engine Optimization should be implemented on your website. Spending on Search Engine Advertisements with tools like Google AdWords is not a bad idea if you are just getting started with Search Engine Marketing.
E. Reputation Management:
Influencers & Evangelists play a great role in the growth of your business. You should always approach your happy clients to say good words about your clinic. You can ask them to rate your clinic on google & write reviews. You can showcase their testimonials on your website. Ask them to write reviews on facebook as well.
as per a research on Social Media Users, it was found that pet owners spend 178% more time on social media than a normal user. So, if you want to reach out to your pet owner clients, social media is a free yet powerful channel. Facebook, Instagram, Twitter & Pinterest are the most useful platform to promote your veterinary practice.
#2 Client Relationship Management(CRM)
Creating a robust database of your clients is the first step for any business to manage the relationship with the clients. The veterinary practitioners/clinics who use a Practice Management System(PMS) usually get an inbuilt CRM Module in their veterinary computer program. All veterinarians must know how to effectively use their veterinary computer programs as a CRM. Here are the steps to follow for the same:
Always send an welcome email to a client who registers with your clinic for the first time. This way the client comes to know that your clinic is very professional and uses advanced technology for communication with customers. Try to personalize the emails/SMS with mention of client's name andr pet's name.
Send them occasional promotional offers. This will make them consider visiting your clinic more often than they do usually.
Send automated reminders for periodic check-ups or routine visits. Clients often tend to forget the annual routine check-ups. By doing this you can eliminate the process of sending manual reminders to clients.
Ask for feedback on your service. You can ask suggestions for improvement of your service. Feedbacks help a lot in knowing about customers expectations & fulfilling them. Customer satisfaction increases when you get feedback on their experience.
You can cross-sale your additional products or services like pet food & medicines. And, the CRM database will help a lot on the same by giving minute details about the pet, e.g. the age of the pet, what kind of food it prefers, what kind of past illness it had, etc.
Those practitioners who are not using a PMS should start using a PMS for the same purpose. And, if your practice management software doesn't allow you to do advanced level operations like sending automated reminders, personalized emails, etc, then we would suggest you to try VETport. VETport is the world's best practice management system, which allows you to maintain a robust CRM and be used for all sort of purposes.
#3 Customer Experience
Customer experience starts the moment a client books an appointment with your clinic for a check-up of his/her pet. And, the experience ends when the client's pet is done with whatever illness it had. So, in order to improve the customer experience, you have to look for the areas of improvements in all the small things that happen from the booking of appointment to the healing of the pet. Let's discuss few typical things that always demand improvement.
A. The pet is ill.
The client will look for veterinarians who can heal his/her pet. So you have to make sure that the client should find the contact details of your clinic. If the client goes to google and searches Veterinary clinics nearby, your clinic should show in the result. Is your clinic registered on Google My Business? Is the contact number of your clinic showing there? Is your clinic's website displayed there?
B. Booking an appointment.
If the customer wants to book the appointment via phone, then your clinic's receptionists should do a great job there. If the client wants to book the appointment online, then it shouldn't be complicated for the client to navigate through the website. After the booking of appointment, the client should get a confirmation email/SMS.
C. Appointment Reminders.
Clients often tend to forget about the appointments. And, reminding them of the same is a great addition to the customer experience.
D. The Waiting time.
Usually, a client spends 10-15 minutes in the waiting room on the day of the appointment before meeting the veterinarian. This experience can be improved for both the client and patient. A well-designed waiting room experience can reduce patient anxiety, enhance perceptions about quality of care, distinguish your practice, generate positive word-of-mouth, and actually make the wait feel shorter than it is. A doctor once said, "Your waiting room is the first chance to tell patients, 'we care about you." Adding on to well-designed waiting room, the focus should be on to engage the client in something which may range from reading a pet magazine to watching the Animal Planet TV channel.
E. The Check-up Experience.
The most crucial part of the entire customer experience is the part where the Veterinarian meets the clients and performs a check-up of the pet. Be friendly with both pet and the client. Sometimes a Vet may get absorbed in caring for pets and forget that the human clients are there too. Pet owners are the ones who pay the bill for their pets, so it's important to keep their needs front of mind.
F. Payment.
Gone are the days when cash used to be the prime mode of payment. Now, every customer prefers a different mode of payment. Some may choose to pay with their credit card and some may choose cash. And, there are infinite payment gateways. The job becomes difficult in the absence of a proper Practice Management Software which can accept payments from multiple gateways. VETport is one such PMS which integrates with almost all the payment gateways.
G. Post-Check-up.
Keeping in touch with the client after the check-up is done is necessary if the pet is in the healing stage. You should send emails to the client asking him/her about how the pet is doing and if the medication is working?
H. Feedback
And, finally asking clients for feedback on their experience with your service is a must if you wish to improve the customer experience.
#4 Measure the Results
A great Management thinker, Peter Drucker said, "you can't manage what you can't measure." And what can be measured can certainly be improved. Therefore, it becomes necessary to measure the success you have achieved in last month, year and decade. Let's discuss what are the possible metrics you may consider as your KGIs(Key Growth Indicators). Please keep in mind that you should select only a few(Or maybe one) KGI parameters to avoid confusion for yourself. The Key Growth Indicators can be:
A. Annual Revenue of your clinic.
The monetary inflow is the prime parameter to gauge the performance of any business. Year-on-year growth in revenue should give a good enough perspective of how much your clinic has grown. However, if you have just recently started your growth efforts, then it might not get reflected in the revenue. There are other parameters that can give a better picture of how effective are your growth efforts. Those parameters are mentioned below.
B. Client Base of your clinic.
A good estimate of your growth can be the number of clients your clinic has right now. The increase of client base is a good sign irrespective of whether the revenue is increasing at same pace.
C. The number of appointments.
This is a better metric if you are trying to give more engaging & intensive service to your clients. If you are asking your clients to visit more often, then this should be the perfect metric to measure.
D. Customer Satisfaction Index.
This can be another metric which is a great way to measure the growth of a business. If this number grows over time, the future of your clinic is definitely bright.
If you are a veterinarian who wants to grow his/her practice, you must follow the above steps. We would also suggest you to start using VETport to get the best results with your growth initiatives.
Get 15 Days FREE Trial
No Credit Cards Required. Sign up Now!!!